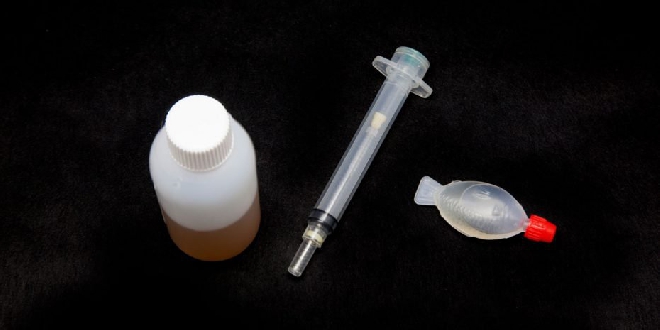 PIC: Alcohol and Drug Foundation
A spate of drug overdoses in Perth at the weekend has prompted a warning from WA Police.
Three people died and several others were hospitalised on Friday night and early Saturday morning.
While police are waiting for the results of toxicology reports, they believe the overdoses are linked with the use of GHB or 'Fantasy'.
According to Health Direct, GHB is a bitter or salty tasting liquid and is described as a date-rape drug because it can be disguised in food and drinks.
It is also known as grievous bodily harm, gamma G, blue nitro and fishies and is commonly sold in fish-shaped soy sauce containers.
A WA Police Force spokesperson said the incidents over the last few days serve as a timely reminder to people of the risks associated with illicit drug use and the abuse of prescription medications.
"We ask all those who are using, or who are contemplating using, illicit drugs, and their families and friends, to be extremely mindful of the serious consequences associated with this activity."
"Users rarely know the purity, strength or origin of illicit drugs and this puts them at significant risk of injury or death."