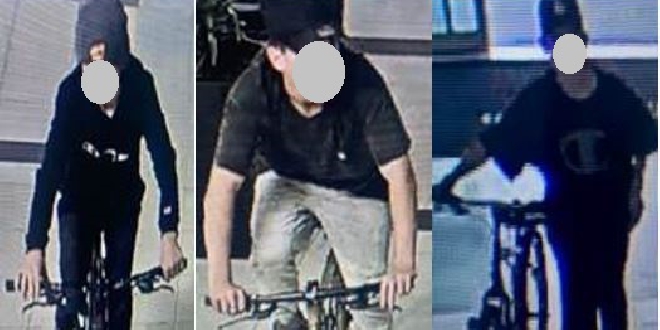 PIC: Mandurah District - WA Police Force/Facebook
Detectives are seeking information regarding a stealing incident at a shopping centre in Rockingham on Saturday January 11, 2020.
A woman aged in her 50s was leaving the shopping centre to return to her vehicle when a boy on bicycle attempted to gain her attention.
At the same time she was approached by another boy on a bicycle who grabbed her handbag.
The woman fell and hit her head on the ground. She was taken to Rockingham Hospital for treatment to her injuries.
Three boys on bicycles rode off with her handbag.
Rockingham Detectives have since spoken to three boys who matched the description of those involved, however they are still seeking information from other members of the public who were at the scene, or who were approached by the same group.
Anyone who saw, or was approached by, the three boys pictured is asked to make contact with detectives via Crime Stoppers on 1800 333 000.