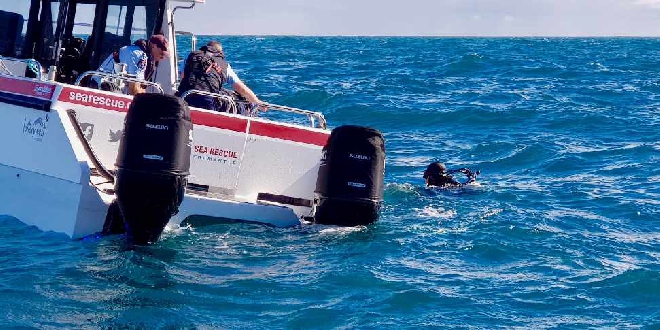 PIC: Fremantle Sea Rescue/Facebook
Two divers have been rescued off Coogee after they became separated from their boat.
It happened around 1pm on Sunday when the boat's anchor rope snapped and the lifeline connecting the pair to the vessel began to drift.
A third man, who was spotting on the boat, raised the alarm when he realised the divers were getting swept out to sea.
The pair spent an hour treading water before they were rescued.
They were more than two kilometres away from the boat which was between Carnac and Garden islands.
There were no reported injuries.