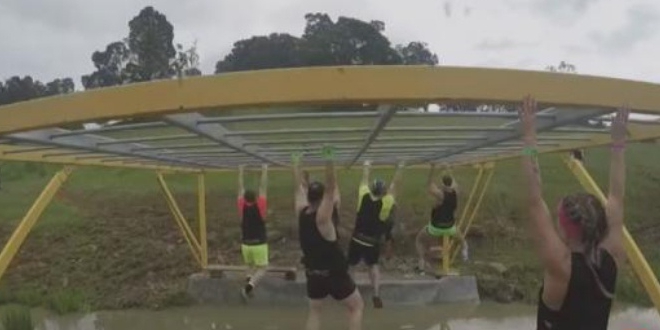 PIC: Seven News
A Donnybrook man remains in a critical condition following an accident at a fitness obstacle course event.
True Grit organisers are yet to confirm what happened on Sunday but the 30-year-old man is believed to have suffered spinal injuries.
Seven News reports he was taking part in the True Grit event around midday when witnesses say the man dived into muddy water and hit his head.
True Grit Organisers told Seven News paramedics and a site doctor helped the man at the scene.
He was airlifted to Royal Perth Hospital where he remains in intensive care.
The military-style obstacle course event being run at Newlands on the weekend is the fourth to be held in WA.