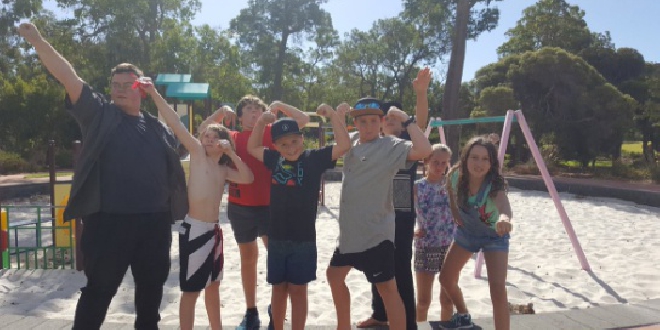 PIC: Supplied
Teenagers now have their very own space in Dwellingup where the local hall has opened its doors to 11 to 17 year-olds.
Dwellingup Teenz is a youth space that will operate on the first Friday of every month.
Coordinator Colleen Warr said Dwellingup Teenz offers the local youth a safe venue to get out, hang out, make dinner together, play video and board games, enjoy a game of pool or several interactive sport activities thanks to the Shire of Murray's Youth Kit, and addresses the town's need for a productive outlet for this particular age group.
Colleen also runs youth activities on Monday and Tuesday evenings at locations throughout Dwellingup to encourage the community's young people to engage in outdoor activities.
Shire President Maree Reid remarked at the significance of the youth space for the community and the Shire's Youth Strategy.
"The youth space is the start of a conversation with the younger Dwellingup residents which will direct the space, as well as future youth activities and events scheduled for Dwellingup.
"Dwellingup Teenz is exemplary of the feats that can be achieved, when the community and Shire work together to identify and address community needs.
"This milestone further demonstrates the dedication and commitment of our community members in ensuring the prosperity of their towns and the Shire is extremely fortunate to be working with Colleen on this project."
Teenagers flocked to the Dwellingup Community Hall to the launch on October 6 to enjoy the entertainment on offer, a highlight of which was the PulseWA circus workshop enabled by Mandurah Performing Arts Centre's Lesley Couzens Fellowship Grant.