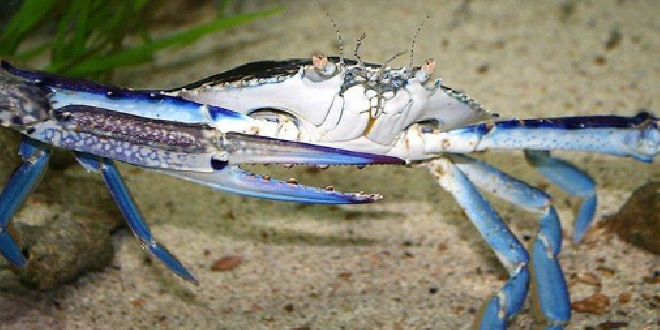 One of WA's blue swimmer crabs. PIC: Supplied
Drone technology will rolled out to monitor how WAs recreational crab fishers secure their catch.
The 12-month aerial survey will observe catches in the Mandurah Crab fishery to help provide a more accurate estimation of crabbing efforts and distribution levels.
Cameras will provide 24/7 data on those wading through the field of view and provide invaluable information on how fishers use these sites during the day and night.
Professional and amateur fishers joined forces back in June 2016 to help the estuary become the world's first to receive Marine Stewardship Council certification.
Fisheries and Innovation Minister Dave Kelley said it would help department staff monitor more than 130 square kilometres of the Peel-Harvey Estuary.
"The McGowan Government is committed to ensuring the Mandurah crab fishery maintains its world-first status by continuing to improve how assessments of the fishery are done, he said.
"WA has been a world-leader in sustainable fisheries for 20 years and we have achieved this through the great work undertaken by our Fisheries scientists and researchers."
It comes just in time for the Mandurah Crab Festival underway this weekend.