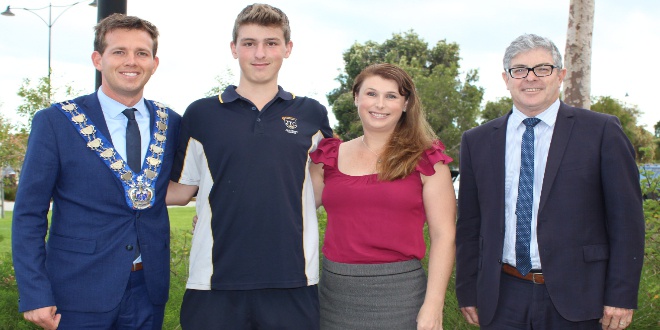 PIC: Supplied
Janelle and her son Beau recently took part in the Leeuwin Ocean Adventure to forge a better relationship, and she recommends it highly to any parent. 
The City of Mandurah has partnered with Leeuwin Ocean Adventure to offer a Mandurah family the opportunity to board the STS Leeuwin II for the relationship-building Parent Project voyage.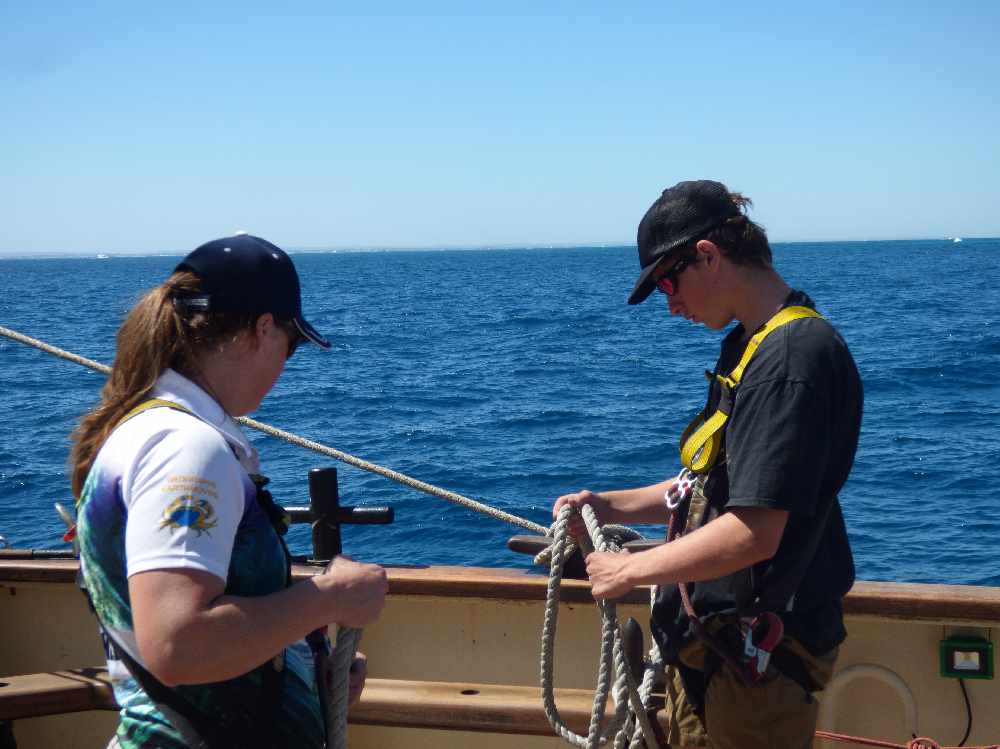 The 2018 Parent Project, run in partnership with Relationships Australia WA, is a three-day voyage aimed at building strong family relationships and communication in a fun, safe and supportive sailing environment.
Janelle and her 15-year-old son Beau received the City's $1000 scholarship and took part in last month's voyage.
Janelle is a huge advocator for the trip and said unplugging was key to a successful adventure.
"There's no technology and there's lots of other people like mums and dads with songs and daughters in this huge environment working together. You don't have to sit in silence, wondering what they're thinking about, you're doing stuff together," she said.
"As you're doing the activities you're creating these memories you can talk about later on.
"It just opens the channel up for communication."
On board Relationships Australia runs workshops designed to develop family relationships between parents and teenagers.
The Parent Project started last year, and uses tall-ship sailing to build some skills in families.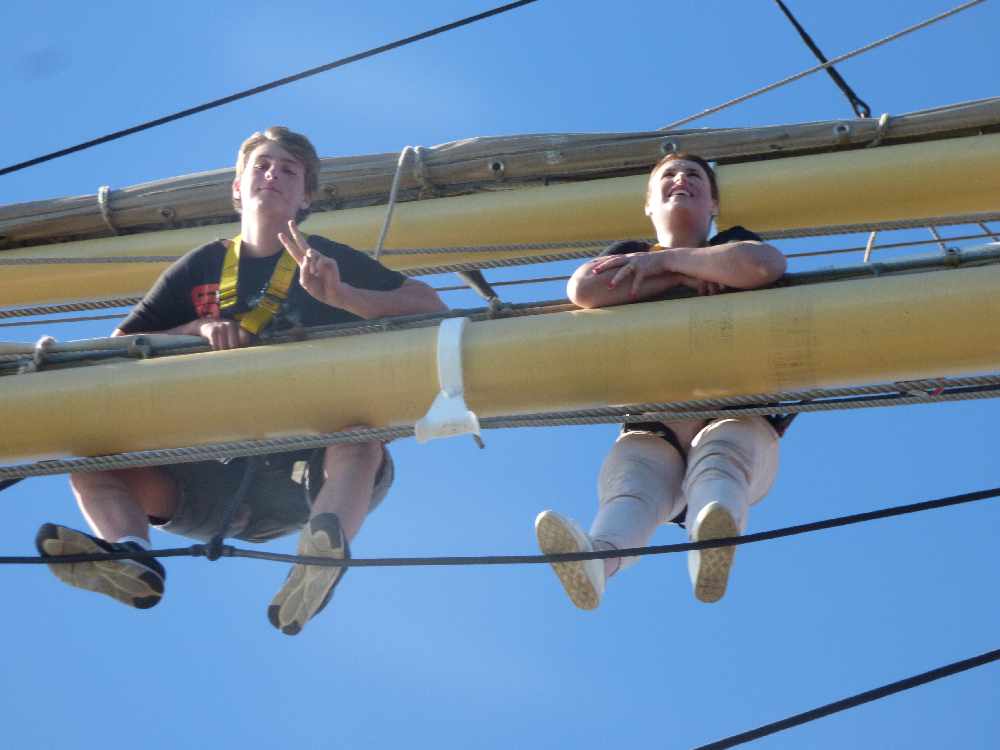 The unique voyage is based on the key pillars of communication, togetherness, sharing activities, support, acceptance, commitment and resilience.
Mayor Rhys Williams said the City of Mandurah was proud to partner with the Leeuwin Ocean Adventure to provide a local young person with the exciting personal development opportunity.
"We're excited to be working with the Leeuwin Ocean Adventure Foundation to provide this opportunity for a local young person to take part in this voyage," he said.
"We want to support more of these initiatives, and would invite members of the community to come forward with suggestions on how we can do more to develop the skills and aspirations of our local young people."
Leeuwin Ocean Adventure Chief Executive Officer Carol Shannon said they want more people involved to create more enriched experiences for people taking part in the project.
"The City of Mandurah's support for this voyage program reflects its commitment to young people and families. We are so pleased to have the City on board."
For more than 30 years, Leeuwin has been taking young Western Australians on voyages of adventure and challenge, during which they learn about themselves and their relationships with others.
Leeuwin is the only tall-ship in the state offering sail-training, a proven way of building confidence, self-awareness, resilience, communication and sense of achievement in young people.