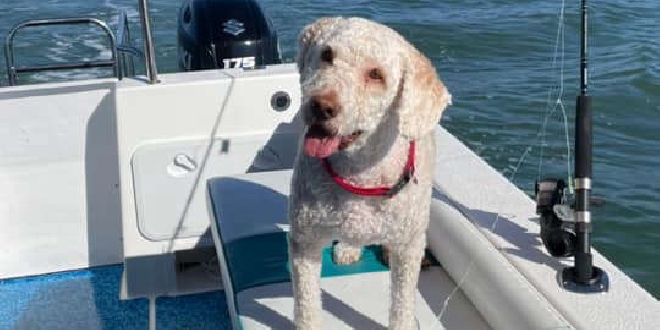 Have you seen Lui? PIC: Supplied
A Perth family are asking for the community to keep an eye out for their pet dog who went missing off a boat in the Mandurah estuary.
The Lagotto, named Lui, was on board a boat with his owners near the Murray River mouth when he either fell or jumped off around 7.30pm on Sunday.
His owner's daughter Rachel Osborne said the boat's anchor became loose while it was moving and dropped to the bottom of the estuary "ripping the entire front off the boat".
"When they went to investigate what has happened they turned around and within a couple a mins noticed he was gone," Ms Osborne said.
"They drove around for a couple of hours with no luck in finding him."
Ms Osborne said Lui is a good swimmer and they are hoping he made it to shore.
Anyone who sees Lui is asked to contact Ms Osborne on 0458 223 113.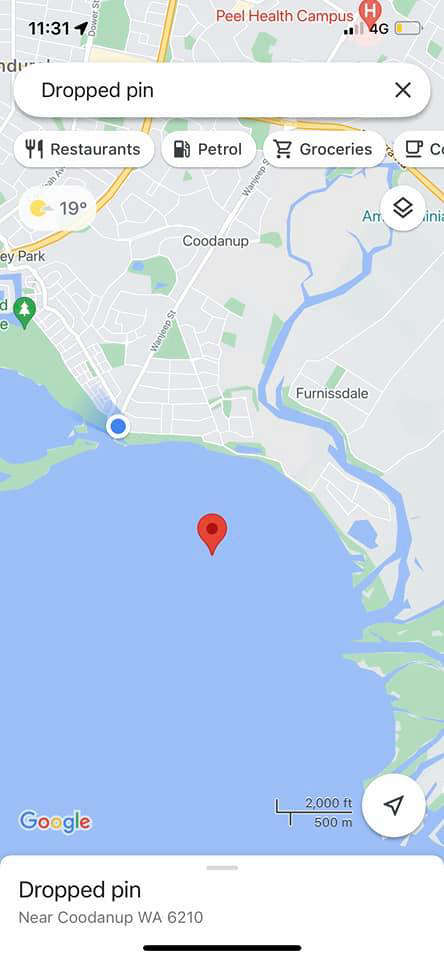 The boat was located off Furnissdale when Lui went missing. PIC: Supplied