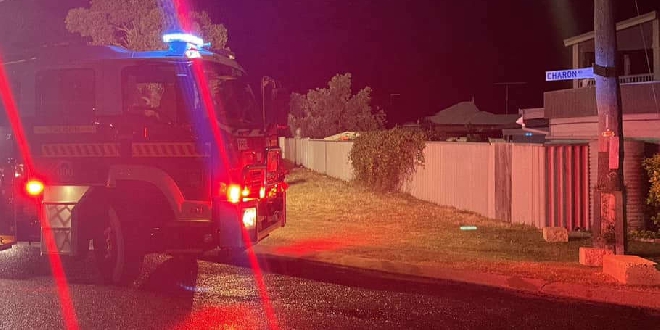 Local firefighters have saved a house from being destroyed by fire in Falcon.
Emergency services were called to a home on Charon Road around 2.18am on Monday.
When they arrived, they found a Mitsubishi Triton utility alight in the carport attached to the property.
The blaze was quickly brought under control by firefighters who successfully saved the house.
The damage bill has been estimated at $70,000.
According to Falcon Volunteer Fire and Rescue, all occupants escaped unharmed.
The cause of the fire is being treated as suspicious at this time, and Arson Squad officers urge anyone with any information relating to this fire to contact Crime Stoppers on 1800 333 000 or via www.crimestopperswa.com.au
Rewards of up to $25,000 are available for information that leads to the identification and conviction of an arsonist.