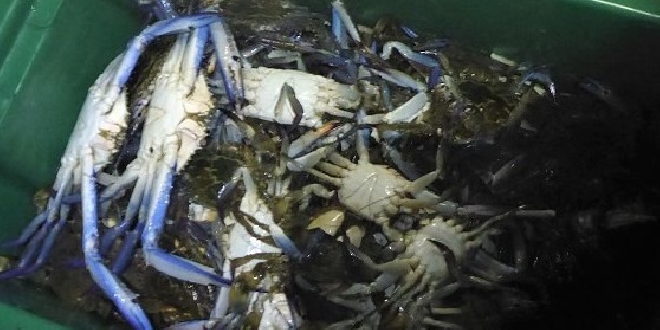 PIC: Fisheries WA/Facebook
Four people have been ordered to pay massive fines after being caught with 115 undersized blue swimmer crabs.
The group appeared in the Rockingham Magistrates Court last week after their vehicle was stopped by Fisheries officers during a roadblock in December last year.
"Not only were the crabs undersized, but the four people had also exceeded the daily bag limit of 10 crabs per person," a Fisheries WA spokesperson said.
"Unfortunately, even though the crabs were seized and released back into the estuary, it is unlikely they survived as small juvenile crabs can be very fragile and need to be released immediately if caught."
The four people were each ordered to pay a fine of $5850 plus court costs.