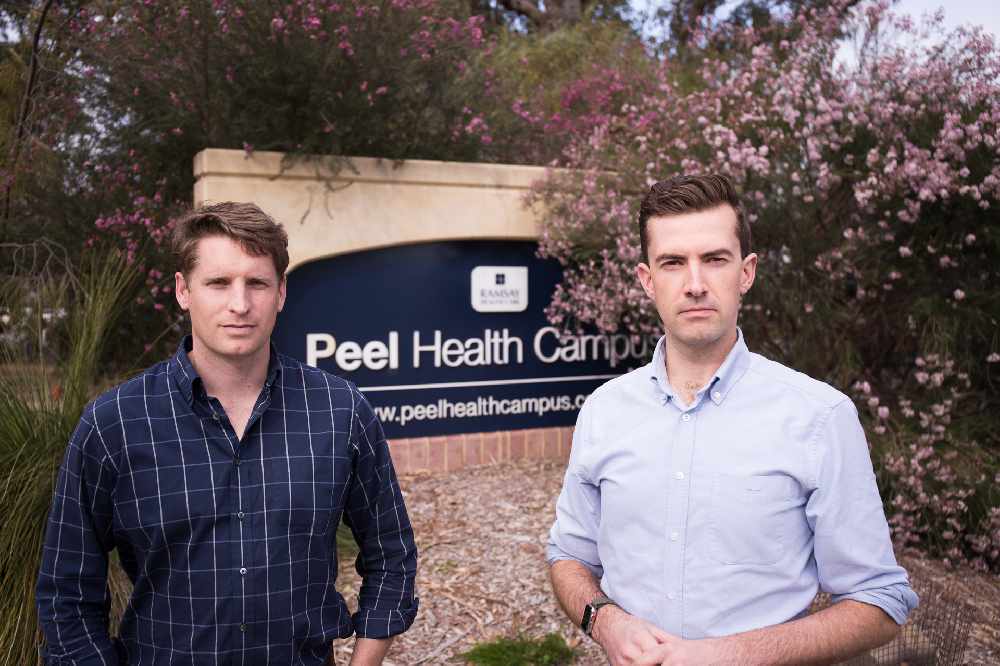 PIC: Supplied
The Liberal MPs are still pushing for a refreshed work to the Peel Health Campus, following a community rally in May.
It's been more than 130 days since Member for Dawesville Zak Kirkup and Member for Canning Andrew Hastie held the Peel Health Rally, but their efforts to pressure the government into upgrading facilities is still yet to be fulfilled.
In May over 350 Peel residents rallied outside the PHC, demanding better hospital facilities for Mandurah and the Peel Region.
Mr Hastie and Mr Kirkup said they would keep the pressure up on the state government, and invited community members to get involved.
"In the coming weeks you're going to see signs around town keeping tally of how long it's been since the first Peel Health Rally. That's part of our efforts to hold Labor to account. They need to understand how much this issue matters to our community," Federal Member for Canning Andrew Hastie said.
"Each sign holder will also get a set of numbers, to stick on their sign every ten days the State Government fails to deliver. If you'd like a sign for your front yard demanding a better hospital in Mandurah, please visit one of our offices."
Member for Dawesville Zak Kirkup said it was time to put pressure on the state Health Minister.
"On 19 September the Health Minister Roger Cook will visit Mandurah and hold a forum as part of the Sustainable Health Review. That's fine, but the Minister needs to understand how serious this community is," Mr Kirkup said.
"We need action. It's been over 130 days of waiting. Labor may have forgotten, but the people of Mandurah have not. The clock is ticking."
The pair said the McGowan Labor Government have failed Mandurah, and staff at PHC shouldn't be blamed for the shortcomings of the state government.
"The federal government invested an extra $170 million into WA hospitals this year, but that money was distributed according to the State government's priorities. The Peel Health Campus didn't get a cent.," Mr Hastie said.
Mr Kirkup said he was concerned with a shortage in staff and out-dated facilities at the campus.
"We still have among the worst emergency waiting times in WA. We still lack the vital services expected in a city of over 80,000 people. Our pensioners and elderly still lack easy access to important treatments," he said.
"The fault doesn't lie with the fantastic staff of the Peel Health Campus. It's the fault of Premier McGowan's Labor Government, which has failed Mandurah yet again."