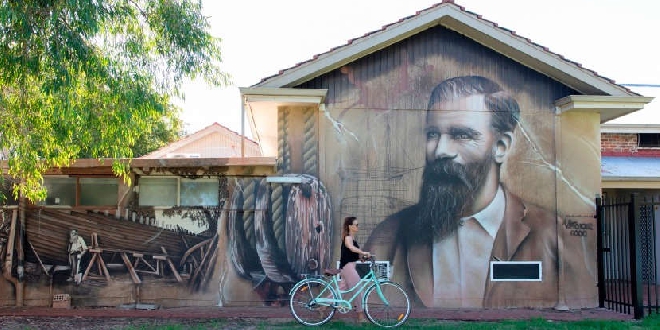 The Mandurah Museum. PIC: City of Mandurah
The Mandurah Museum will be celebrating its re-opening this weekend (January 8 and 9) with free family fun activities from 10am to 3pm.
In May, the Museum was temporarily closed for repairs to the roof and ceiling and general maintenance.
Time and care had to be taken during the repair process to preserve the history of the building and significant artefacts and items inside.
The reopening celebration weekend will include guided tours of the Museum, heritage boat, boatshed and Dalrymple Park; a model train display; craft activities; face painting; gourmet icy poles and a coffee truck.
About the Mandurah Museum
At the heart of the Museum complex is the old Dalrymple schoolroom – Mandurah's first school – which was a red brick and corrugated iron single room built in 1900.
It was named after the original teacher, Mr Robert Dalrymple.
This schoolroom was used as Mandurah primary school until 1939, when the students moved to the current school site in Hackett Street.
After a gap during World War 2 when the Red Cross and RSL used the building for fundraising, the room was turned into the Mandurah Police Station in 1953.
The Mandurah Museum is located at 3 Pinjarra Road (southern side of the Mandurah Bridge).