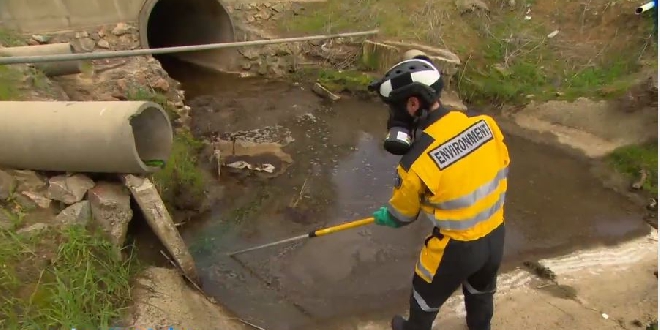 PIC: Today Tonight
The State's environmental watchdog has partnered with Crime Stoppers WA so community members can anonymously report activities they suspect are damaging the environment.
The Department of Water and Environmental Regulation (DWER) relies on information from the community and this new collaboration provides a safe platform for people to share evidence concerning suspected water and environmental crimes.
Reports through Crime Stoppers WA can be completely anonymous.
Environment Minister Stephen Dawson said the alliance with Crime Stoppers WA will help DWER clamp down on illegal operators including polluters, illegal dumpers and people who disregard water and waste management regulations.
"We really need the public's help to make a difference to protect our environment, and small pieces of information can be significant," he said.
"Illegal dumping can be hazardous to the environment and people's health, but also gives unscrupulous operators an unfair advantage over other companies who are doing the right thing for our State."
The new online reporting system complements DWER's existing 24-hour 1300 784 782 Pollution Watch Hotline which last year received 3103 reports relating to odours, dust, waste and emissions.