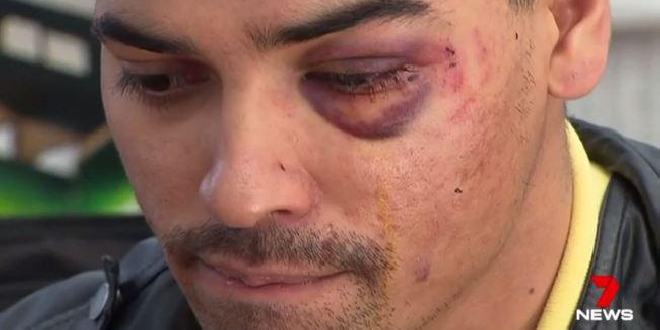 An international student has been bashed in his Erskine apartment after he asked for music to be turned down.
Prabgheet Sandhu was returning to his home on Tuesday night when he asked for loud music playing in his apartment complex to be turned down.
The 28 year old was yelled out and outnumbered so he walked away.
The next thing he knew, an intruder was in his home and started bashing him in the head.
Mr Sandhu told Seven News "he started punching me so badly, I don't know what he was wearing, he hit me with something in the head".
He ran to his bedroom and barricaded himself inside.
"I'm still in shock… I can't even live here anymore," Mr Sandhu said.
The project management student and part time Uber driver is now without an income given he's been left with a fractured eye socket.
Mr Sandhu said he's now making plans to return home to India.
An international student has been bashed in his Mandurah home after he simply asked for music to be turned down. pic.twitter.com/2o6Bl82kEJ

— 7 News Perth (@7NewsPerth) June 28, 2017