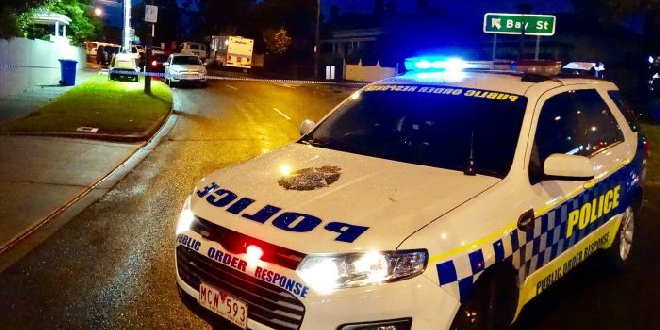 PIC: Patrick Rocca/ABC News
Police say they are treating a siege situation in Melbourne that left two people dead, including the gunman, as a terrorist incident.
Victoria Police Commissioner Graham Ashton said the gunman, named in the media as 29-year-old Yacqub Khayre, was known to police and had a long criminal history.
"[Khayre] has a long criminal history with us, but also from what we're piecing together comments he made related to ISIS and Al Qaeda certainly for us put this in the terrorism category," he said.
"We don't yet know if this was something he was really planning or whether it was just an ad hoc decision that he's made just to go off tap like this."
The ABC reports, Khayre was charged and acquitted over a plot to attack at the Holsworthy Army barracks in Sydney in 2009.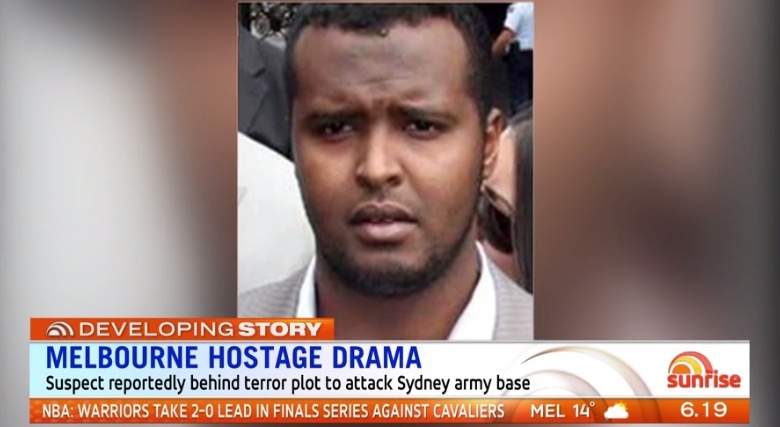 The gunman at the centre of the incident has been named in the media as Yacqub Khayre.
Police were called to a serviced apartment building in the Melbourne suburb of Brighton on Monday afternoon after reports of an explosion.
When officers arrived, they found a man, who worked at the apartment, shot dead in the foyer.
Police started negotiating with the gunman who was holding a woman hostage in one of the ground floor apartments.
The gunman then came out of the building and opened fire at police officers.
They returned fire and killed him.
Two police officers were taken to hospital for treatment.
The gunman reportedly called the Channel Seven newsroom during the siege stating: "This is for IS, this is for al-Qaeda".
Islamic State have since claimed responsibility for the attack.
"The attack in Melbourne, Australia was carried out by a soldier of the Islamic State in response to the call for targeting the subjects of the coalition states," the group's Amaq news agency said.