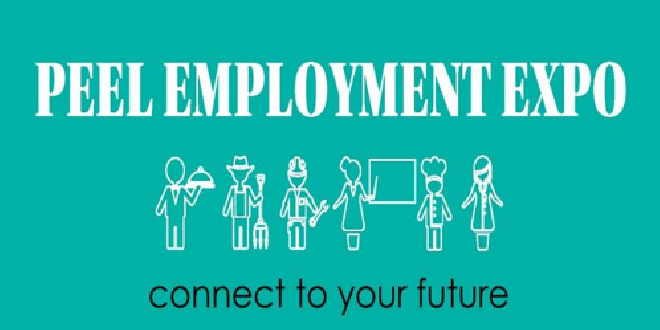 PIC: Peel Development Commission
A great opportunity is coming up for Mandurah jobseekers to connect with potential employers when the Peel Employment Expo is held on October 18.
The Peel Employment Expo will allow employers to showcase their business free of charge, advertise vacancies at no cost and conduct interviews on the spot.
The Peel Development Commission's Kristie Tonkin said it's a chance to talk face to face with Peel businesses and find out about careers in the agriculture, education, healthcare, community services, retail, tourism and mining industries.
"There'll be a range of exhibitors, from training providers, employers, defence and police while on the day we'll also be running industry spotlights.
"That's an opportunity for people to learn about the new industries and the major employing industries in our region and hear from experts about what it means to work in those industries.
"Most importantly for jobseekers is that there will be a jobs board, so there will be job vacancies people can apply for.
"Bring your resume along for real local job opportunities."
To register as an employer, email PeelEmploymentExpo@smyl.com.au or phone SMYL on 9535 4140
Event Details:
• Date: Wednesday October 18
• Time: 9am to 2:30pm
• Location: Mandurah Aquatic and Recreation Centre
• Admission: Free