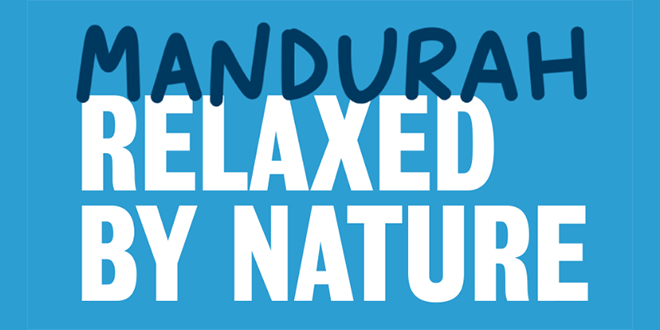 PIC: facebook.com/visitmandurah
One of WA's favourite sporting sons, Justin Langer, is the face of a marketing campaign to bring visitors back to Mandurah.
The Australian men's cricket coach, who is a Mandurah fan and homeowner, is in the coastal city filming a series of clips that will be used on social media as part of a broader destination recovery marketing campaign.
Visit Mandurah General Manager, Anita Kane, said it's been heart breaking to see the way many tourism businesses have suffered over the last few months, but signs for a recovery are already good.
"The tourism industry in Mandurah and the wider region employs more than 2,500 people, the overwhelming majority of whom have been impacted by the Coronavirus pandemic," Ms Kane said.
"Since regional travel bans were lifted, we have started to see a slight recovery though, with some hotels reporting 100 per cent occupancy on certain nights of the WA Day long weekend."
"We're thrilled to have Justin Langer on board to help get the message out there that Mandurah is back open for business and to remind people just how beautiful it is and how much there is to do."
Justin says he has been coming to Mandurah since he was a little kid.
"To this day I love it and I am sure I always will," he said.
"Surrounded by water with fishing, crabbing, beautiful walking and cycling tracks, dolphins, wind surfing, kiteboarding, great golf courses and a world class shopping centre, it's impossible to get bored in Mandurah.
"And all of this only an hour from Perth - absolute gold."
Ms Kane said she believes Mandurah will be especially appealing to visitors from Perth and other nearby locations as holidays start to become the norm again, as it's close enough to feel safe yet has everything to offer to make it feel like a real break away.
"West Australians have always been Visit Mandurah's core target market and will be more important than ever as interstate and international border closures remain in place," Ms Kane said.
"In fact, pre-COVID-19, around 85 per cent of our visitors were from within WA.
"This is a great sign as so many people already know and love us and we believe will continue to head to Mandurah for their holidays.
"People can also expect to see some very competitive rates in the market which should further encourage visitors wanting a weekend away close to home."