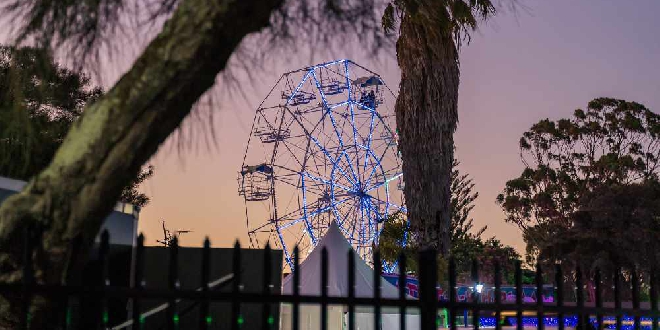 PIC: King Carnival/Facebook
King Carnival will be celebrating 60-years of its iconic ferris wheel.
The carnival will be hosting a fun-filled charity event on Saturday March 20 from 10am to 5pm to celebrate the milestone.
All proceeds from ferris wheel tickets will be donated to the Lord Mayor's Distress Relief Fund, via the Falcon Lions Club.
King Carnival owner David Miller said the wheel was designed and manufactured in Fremantle in 1955.
"It travelled around WA and made its home in 1961 in Mandurah on the eastern foreshore," he said.
"It moved in 1992 to the western foreshore where it is now."
The commercial lease expires at the King Carnival site this year and the City of Mandurah are advertising for future tenants.
"We've applied for a new lease so hopefully we'll be there for a lot more years to come," Mr Miller said.
Mr Miller said it would be a huge loss to Mandurah if they were not successful in extending their lease.
"It's got a lot of history, a lot of people love the carnival."