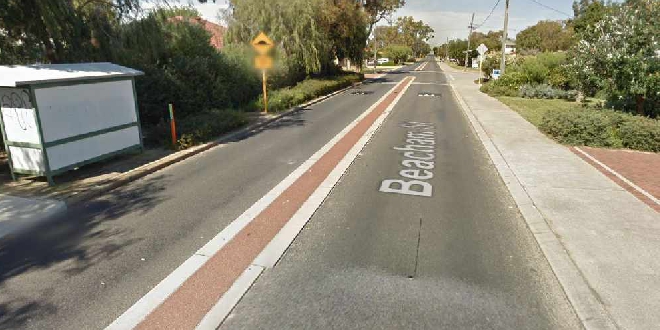 Beacham Street in Coodanup will be upgraded. PIC: Google Maps
Local road maintenance in the Canning electorate will receive a boost thanks to funding under the Federal Government's Roads to Recovery Program.  
Federal Member for Canning Andrew Hastie said the Government will deliver over $139.6 million to 310 local government authorities nationwide for safer and better-maintained roads.
"The Roads to Recovery Program will allow councils across Canning to fix and upgrade local roads, bridges and intersections. Locally we are funding 37 projects, worth $2.9 million," Mr Hastie said.
The projects include:
• Resurfacing of Gordon Road at the Thornborough Road intersection in the City of Mandurah;
• Full depth reconstruction of Beacham Street, Coodanup including kerbs, paths and drainage;
• New kerbing and reseal of Hesse Street in the Shire of Waroona.
Deputy Prime Minister and Minister for Infrastructure, Transport and Regional Development Michael McCormack said the Australian Government has committed an additional $100 million per year to the Roads to Recovery Program from 2019–20, as part of the Local and State Government Road Safety Package announced in the 2019–20 Budget.
"From 2013–14 to 2023–24, the Government will provide $6.2 billion under the Roads to Recovery Program, with an ongoing commitment of $500 million each year following," Mr McCormack said.
Assistant Minister to the Deputy Prime Minister Andrew Gee said the Australian Government was committed to getting Australians home sooner and safer, no matter where they lived.
"Our Roads to Recovery investments will deliver safer roads in local government areas throughout the country," Mr Gee said.