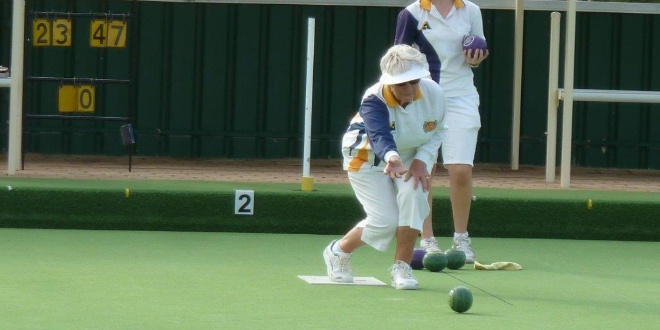 PIC: Dudley Park Bowling Club
The City of Mandurah has given the green light to funding local sporting clubs during last night's council meeting. 
The South Mandurah Football Club, Dudley Park Bowling Club, and South Mandurah Tennis Club were all approved for the latest round of the 2018/19 Community Sport and Recreation Facility Fund Small Grants.
The money will provide financial assistance to the community groups and local government authorities to develop basic infrastructure for sport and recreation.
The South Mandurah Football Club will put its grant towards the construction of change room facilities at its Falcon headquarters.
The Dudley Park Bowling Club will use its funding to resurface a green, and the South Mandurah Tennis Club in Falcon will use the money to resurface courts.
Mayor Rhys Williams said it was great to see these two items on the Council agenda providing an opportunity to support sport and recreation in the community.
"Our community shares a great love of sport and healthy, active lifestyles and the City plays an important role in helping this grow. It's vital that our facilities and services continue to meet the needs of our growing community," he said.
A report handed down to Council also cited the recent spike in participation in women's sport nationally.
The growth has been largely driven by the success of Australia's national women's teams and the formation of new national elite competitions.
The trend is now starting to show in Mandurah, with a number of women's competitions already in place and many state sporting associations planning to launch new formats as early as 2018/19.
As the primary provider of infrastructure for local sport, a challenge has now been presented to the City, with a number of change room facilities having been originally designed to solely meet the needs of male participants.
The City has identified gaps in some of its existing amenities.
Council supported City officers to look at implementing a staged refurbishment of its change room areas over the coming years.
This would initially prioritise the upgrade of the City's older existing amenities to facilitate female participants, with the long-term objective being for all change room facilities to be unisex in their design and function.
The Fund is a Department of Local Government, Sport and Cultural Industries Sport and Recreation program.