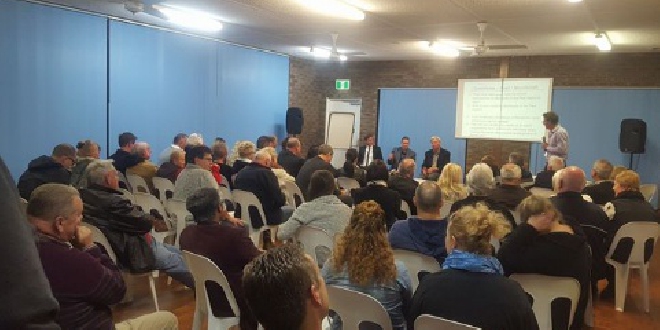 Madora Bay Community Association/Facebook
The Madora Bay Community Association has rejected suggestions it orchestrated a town hall event for one of the four Mandurah Mayoral candidates.
More than 50 people from Madora Bay and the broader Mandurah area attended the community engagement evening last Thursday to meet the candidates running for Mandurah Mayor.
Current Mayor Marina Vergone was a late withdrawal due to illness.
Mark Brzezinksi, Peter Jackson and Rhys Williams explained their credentials, vision and priorities for Madora Bay and Mandurah.
Each also outlined their positions on community engagement, environmental protection and public transport.
Madora Bay Community Association President Craig Reynolds said that despite the three candidates having different backgrounds and being in competition for votes, they all showed admirable respect and resilience under the spotlight.
"We now have a much clearer view about the choices available for us as next Mandurah Mayor.
"On a negative note, MBCA has viewed correspondence distributed prior to the event questioning the independence of the Association and asking recipients to be part of a personal attack on one candidate during the Town Hall event.
"We were disappointed to find this type of behaviour featuring in what was intended to be a constructive community event.
"Suggestions the Association was orchestrating the evening for a certain candidate are not correct.
"The Association is a small, impartial community group that does not care for party politics.
"All we cared about was providing an event for residents to come down and meet candidates."
The Association will share a summary of key points from each candidate by October 6 to help local community members make an informed decision about who they want as next Mayor.