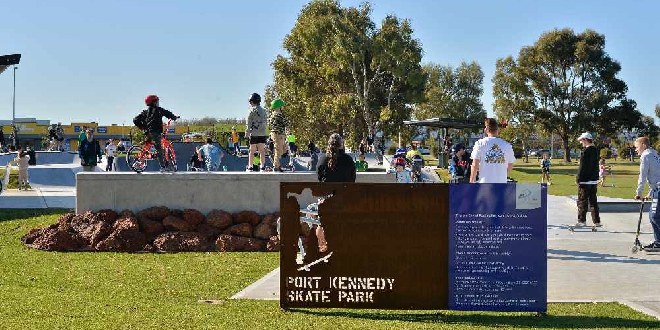 The Port Kennedy Skate Park will host the Australian Skateboarding Federation's Rockingham Rumble event. PIC: City of Rockingham.
One of the biggest events on the Australian skateboarding calendar, the Rockingham Rumble, is coming to Port Kennedy from May 27 to 30.
Port Kennedy Skate Park at Veterans Memorial Park will host the WA Street Skateboarding Championships, while a number of other events including learn to skate programs, the 'Rockingham Bowl Jam', Game of Skate and an indigenous skate demonstration will also be held as part of the event.
High profile skaters taking part include Dennis Durrant, Jesse Brodbeck and Jack Lewis.
Mayor Barry Sammels said the City was excited to be hosting the The Australian Skateboarding Federation's (ASF) Rockingham Rumble, having provided support to the event through its Community Grants Program.
"In late 2020 Council resolved to support the ASF and their Rockingham Rumble event through a $20,000 Major Event Sponsorship grant," Mayor Sammels said.
"The Rockingham Rumble is a major drawcard for the City, with high profile skaters from across the country set to participate. These skaters will be showing an elite level of skills at our facilities and we are pleased that the ASF has chosen our City as the host.
"We look forward to welcoming both competitors and visitors and encourage them to experience everything Rockingham has to offer during their stay.
"It's important to highlight that the work the City has done through its Community Infrastructure Plan, in particular the 2019 upgrades to Port Kennedy Skate Park, have helped make hosting this event possible."
The City recently installed state of the art lighting at the skate park ahead of the event.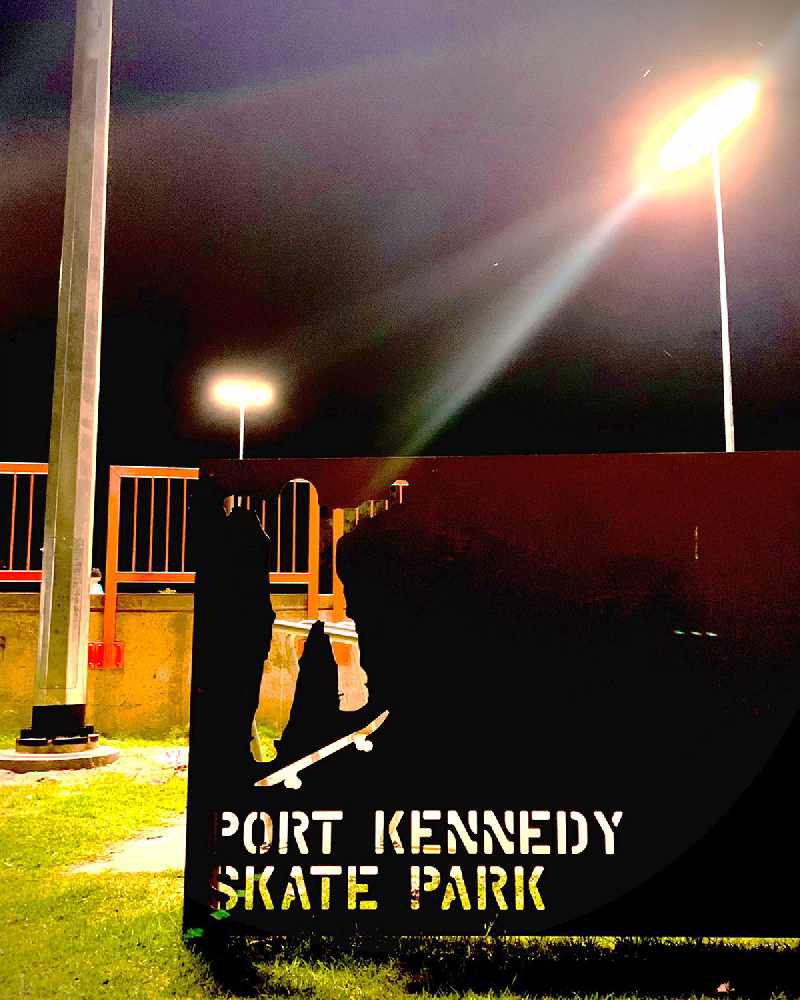 Australian Skateboarding Federation Event Organiser Donny Fraser said the ASF was delighted to bring the Rockingham Rumble to WA.
"There has always been a low representation of WA skateboarders at Nationals and the Rockingham Rumble will provide a much needed opportunity for street skateboarders in WA to be able to continue their pathways in the sport," Mr Fraser said.
"A large influx of skateboarders from other states will also be attending which will help connect locals to the broader skateboarding community while also showcasing Rockingham to new visitors."