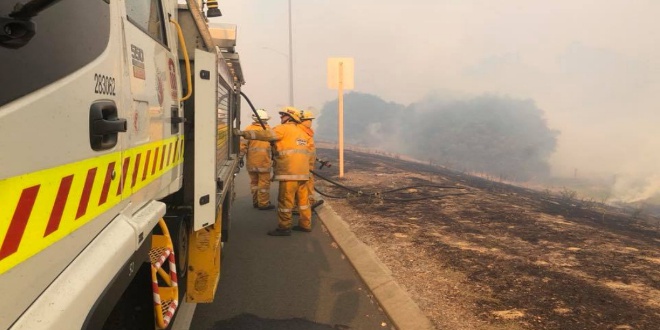 PIC: Facebook / Dardanup Central Volunteer Bush Fire Brigade
Police have charged a man for allegedly starting a dangerous fire in Picton on Saturday.
A 23-year-old Picton man has been charged with starting a bushfire which came dangerously close to comes in the state's south on Saturday March 10.
Police and Department of Fire and Emergency Services officers were called to reports of a bushfire on South West Highway and Willinge Drive at around 1.30pm.
Due to weather conditions, the fire quickly spread and an area of approximately 168 hectares was burnt.
A home on Bedwell Court in Glen Iris was badly damaged by the fire.
It will be alleged the man was smoking in bushland adjacent to Temple Road when he flicked his lit cigarette butt into scrub.
The butt started a small fire and the man attempted to extinguish the fire but it grew out of control.
The man ran to a nearby service station and reported the fire to emergency services.
He's been charged with Breach Duty of Care – Duty to a Person in Control of Ignition Source of Fire.
The Picton man will front Bunbury Magistrates Court today.