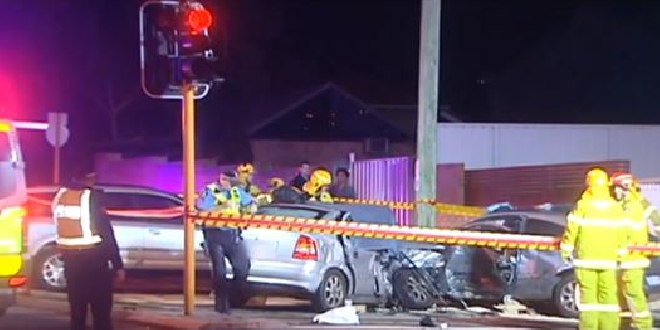 PIC: Seven News
A man has died after a three-car crash in Wembley.
It happened at the intersection of Harborne Street and Grantham Street around 2.40am on Tuesday.
Police say a male driver died at the scene, while two other people were rushed to hospital.
Both streets remain closed as Major Crash officers investigate the cause.
Anyone who witnessed the crash should contact Crime Stoppers on 1800 333 000.