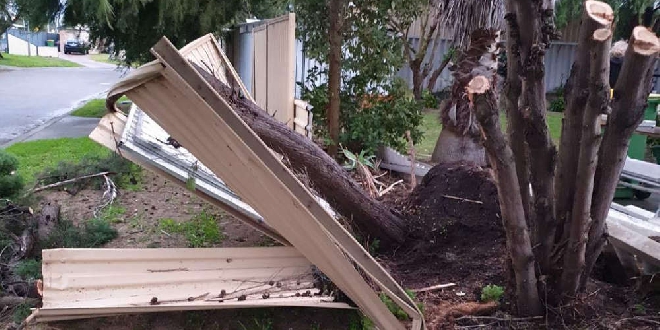 A tree fell onto a fence in Port Kennedy. PIC: Supplied
Another cold front has smashed the Mandurah and Rockingham areas for a second night.
Trees have been uprooted, fences blown down and roofs damaged in gale force winds.
Rockingham was hit with a wind gust of 106km/h at 6.30pm on Tuesday while Mandurah recorded it's highest wind gust of 109km/h at 3am on Tuesday.
Bureau of Meteorology duty forecaster Jessica Lingard said conditions should start to ease on Wednesday afternoon.
"The third and final front will be moving through today so we might see some gusty conditions picking up this morning but by this afternoon and this evening we will start to see those reducing and more normal conditions returning to the Perth metro area," she said.
SES volunteers have been working through the night, responding to over 455 calls for help.
Mandurah SES Unit Manager Chris Stickland said the Peel region had over 40 calls.
"Tiles ripped off roofs, tin sheets ripped off, we've had trees down, we've had windows broken where trees have gone through them, a bit of local flooding and some ceilings collapsed in houses as well once the roof was damaged," Mr Stickland said.
"It's probably one of the worst storm events we've seen in the last four or five years.
"The volunteers did an amazing job, they came back wet, cold and hungry and they're out again today and we'll endeavour to get to all those people who need assistance as soon as we can."
If you need assistance call the SES on 132 500.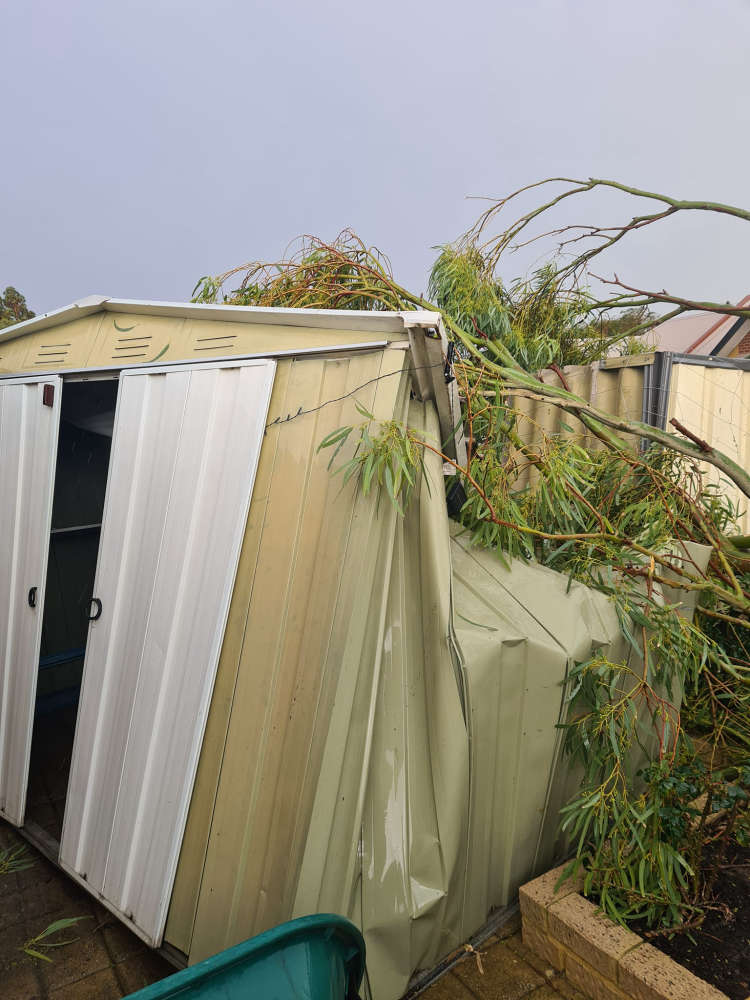 A shed is crushed by a tree in Port Kennedy. PIC: Supplied