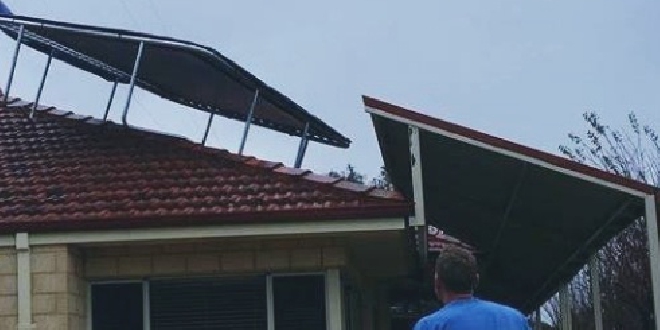 Winds too strong for the family trampoline in Harvey. PIC: ABC South West/Facebook
Mandurah and the south west have been lashed by a severe cold front but there have been no reports of any major damage.
Wind gusts of over 100 kilometres an hour were recorded in the far south west while Mandurah recorded a gust of 74 kilometers an hour just after midnight on Friday.
Despite the strong winds there has been minimal damage.
Emergency services responded to 17 calls for help including a tree falling on a house in Capel.
Power supplies were cut to a number of homes in Mandurah at about 5pm on Thursday and were fully restored two hours later.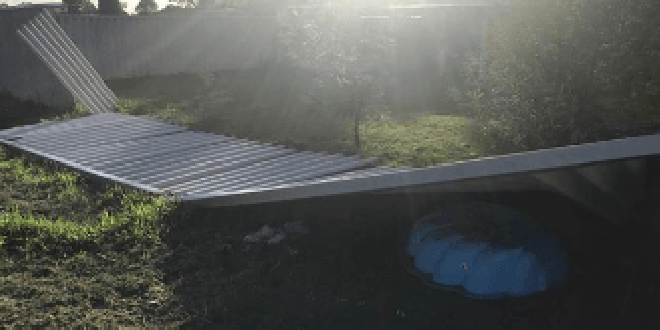 A fence came down in the Mandurah area at about 4pm on Thursday. PIC: Supplied