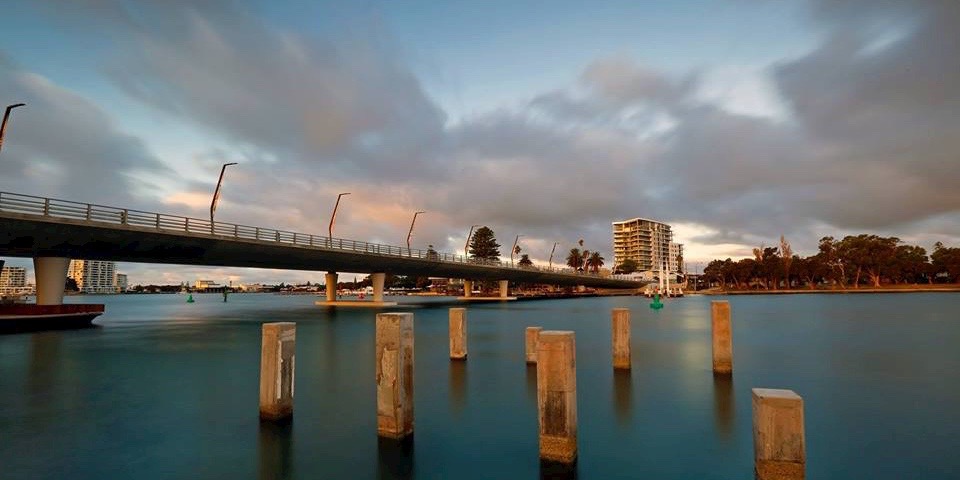 PIC: Daniel Wilkins - Photographer - For City of Mandurah
Tomorrow the City of Mandurah will host a the Mandurah Bridge Celebration Picnic where spectators will be treated to a spectacular light display.
The picnic will celebrate the $53 million project which wrapped up earlier this month.
In addition to the light show, revellers can take in some live music, stroll the twilight market stalls and there's lots of activities for the kids - including bouncy castles, pony rides and face painting.
The Mandurah Museum is also collaborating, showcasing the spectacular Mandurah Bridge Exhibition.
On display at the Exhibition will be photos, objects, memories and interesting facts about the crossing points of Mandurah spanning from Aboriginal times to today.
For more information about the history of Mandurah's pioneer settlers take a Foreshore Heritage Tour.
Tours will run from the Mandurah Museum at 4pm, 5pm and 6pm tomorrow.For more information check out the City of Mandurah website:
https://www.mandurah.wa.gov.au