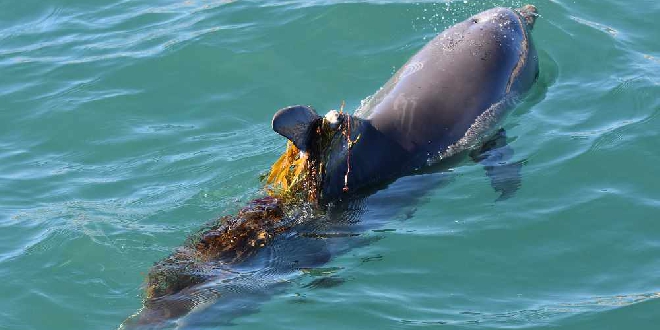 PIC: River Guardians/Facebook
The young and much-loved dolphin of Mandurah's waterways has died.
Luca the dolphin has been entangled in fishing line three times this year, two of those in August alone.
The Department of Biodiversity Conservations and Attractions (DBCA) worked alongside volunteers for over a week to free him.
With the condition of his dorsal fin deteriorating, the DBCA said earlier this week they were working on long-term solutions to help with his survival.
But after another attempt to free Luca from the fishing line this morning, he sadly passed away.
The Estuary Guardians Mandurah took to their Facebook page to share the sad news.
"We are completely heartbroken. Please know the rescue today went smoothly and successfully but right at the end Luca slipped away. The vets did everything they could. It is now known through x-rays Luca had underlying health issues. We know everyone cared deeply. Please allow us and yourselves to grieve," the post said.
The River Guardians said in their post that this is a message to our community.
"Please remember to always dispose of your fishing line and other waste responsibly."