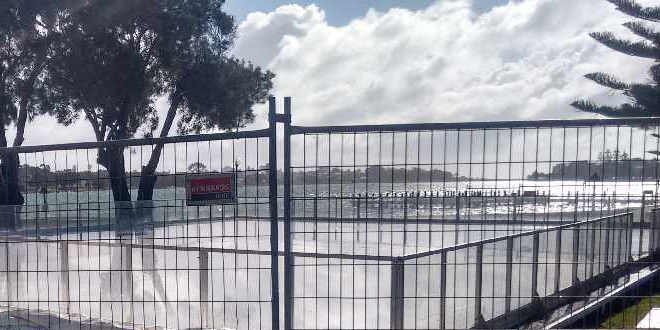 The scene is almost set for a Winter Wonderland in Mandurah where an ice skating rink has been set up in the lead up to the August 4-27 event.
The 18mx24m open air authentic ice-skating rink overlooking the Peel-Harvey Estuary will open next Friday and is expected to attract up to 15,000 extra visitors to Mandurah in August.
A Winter Wonderland is family friendly winter-themed fun will include delicious food and drinks from local businesses, a cabin bar, and free fun winter activities.
Business owners on the Eastern Foreshore are working with teams from Shape Mandurah to activate and energise the foreshore area while part of Mandurah Terrace is closed for approximately a month for road works linking the new Mandurah Bridge to Mandurah Terrace and Pinjarra Road are
completed.
The City of Mandurah has made a significant investment to try to boost visitor numbers to businesses along Mandurah Terrace during the quieter winter months through space activation activities.
Mayor Marina Vergone said the local businesses which may be affected are working together on business-driven solutions to increase patronage during the closure period.
"It's great to see our local business owners working in partnership with each other and the community driven Shape Mandurah group to bring about positive outcomes and space activation while Mandurah Terrace needs to be closed," she said.
"They have put a lot of thought and effort into the Winter Wonderland theme, and I'm excited to see the foreshore transformed for this amazing event.
"I encourage everyone to come along and enjoy the magic of Mandurah's Winter Wonderland."
Ice-skating sessions will run for approximately 45 minutes and session times are Sunday to Thursday from 10am to 8pm, and Fridays and Saturdays from 10am to 9pm.
Tickets sales, pricing and information is available now via winterinmandurah.com.au.
Skates are included in the ticket price, and penguin stabilisers will be available to hire for young children.