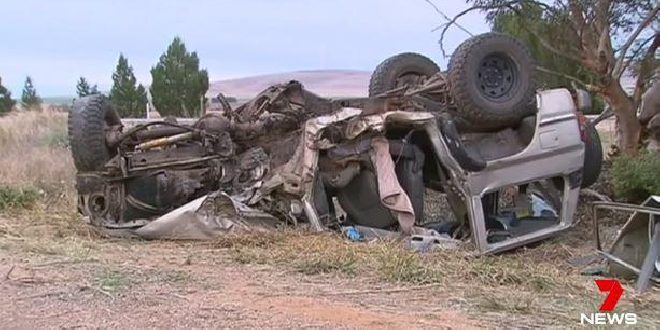 PIC: Seven News
A 26 year old man from Mandurah and his 18 year old female passenger have died in a horrific freeway crash in South Australia.
Family and friends have gathered in Mandurah to remember two young people who died in a freeway crash in South Australia.
Four friends were on a holiday when the Nissan four-wheel-drive they were travelling in rolled on the Augusta Highway at Lakeview in the State's mid north early Thursday morning.
Josh Graham, 26, from Mandurah, is believed to have been driving and died in the crash, along with one of his passengers, Tammy Marchant, 18.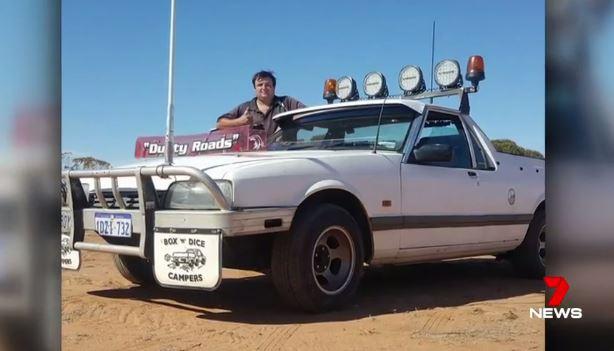 PIC: Josh Graham / Seven News
The two other occupants, Aaron Bishop and Jarrad James Famlonga, were flown to Royal Adelaide Hospital with non-life-threatening injuries.
Mr Bishop posted details of the accident and a tribute to his friends on social media.
"Last night we were driving to Adelaide where I woke up from the back seat to see the car heading for the trees in the middle of the freeway," he wrote.
"I blacked out, and when it all stopped I just screamed. I kicked the window through with my feet not hearing any of the other 3."
Mr Bishop said Mr Graham and Miss Marchant died in the crash.
He helped an injured Mr Famlonga out of the wrecked vehicle.
"The feeling knowing your best friends have died right next to you and you couldn't do anything to help or stop it happening. I feel so weak and empty," he said.
Miss Marchant posted a message on social media on Wednesday, the day before she died, about her trip to South Australia.
"This trip has definitely made me realise take all the chance and memories you have because you don't know when it could be your last," she wrote.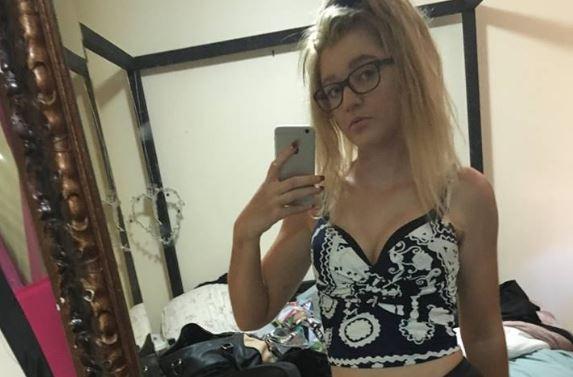 PIC: Tammy Marchant / Seven News