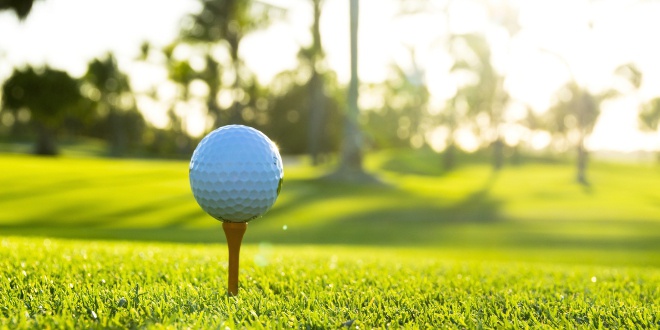 PIC: Bigstock
The City of Mandurah is once again set to host the Steelscene Peel Pro-Am which returns to the WA leg of the Ladbrokes professional-amateur Series.
Thirty five thousand dollars worth of prize money is on offer for professional golfers during this year's Peel Pro-Am series.
The three-day event, which returns for its second consecutive year, will once again be hosted by Mandurah Country Club, The Cut Golf Course and Meadow Springs Country Club.
Mandurah Country Club General Manager Grant Shortland-Jones said he was looking forward to the return of the event.
"We are once again looking forward to hosting the professionals and amateurs alike back at Mandurah CC, The Cut and Meadow Springs CC," he said.
"The event attracted some of Australia's best up and coming professionals last year and looking at the entries, this year is going to be another stellar field."
This year's event kicked off yesterday and will continue through to May 18 in the same Pro-Am format, giving local and visiting amateurs the opportunity to tee it up with a PGA Professional.
WA State Manager for the Professional Golfers Association of Australia Kim Felton said Mandurah's golf courses and prize purse would make the Peel event a favourite on the Pro-Am schedule.
"The three Clubs have put in a huge effort to offer this fantastic playing opportunity to our members and we commend their collaborative effort," he said.
"We must also recognise the City of Mandurah for their continued support of this event. We are excited to be working with all involved parties again in 2018 to deliver golf to the region."
A strong field from all over Australia will be showcased at this year's event, including WA local and 2017 NZ PGA Champion Jarryd Felton.
Ryan Lynch, long time touring professional and 2018 WA PGA champion Michael Long and former Perth local Brady Watt will also be competing.
Mandurah and Peel Tourism Organisation CEO Karen Priest said it was great to see more people visiting the Peel region.
"We are delighted to welcome the players, spectators and all those involved in the new Steel Scene Pro-Am back in Mandurah," she said.
"The competition offers us the opportunity to showcase our superb golf courses as recently recognised with the inclusion of three of our golf courses in the Great Golf course of Australia programme.
"Bringing sporting events like this to Mandurah is part of our overall strategy to showcase our diverse region and drive visitation. I wish the players all the very best in the competition."
The Mandurah Country Club and The Cut both have a history of hosting PGA tournaments, including the WA PGA Championship at The Cut in 2007 and 2008.

Meadow Springs Country Club will host round two of the event for the first time today.