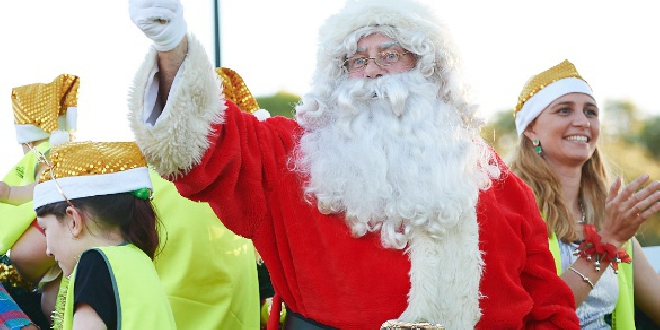 PIC: File
They'll opened a car park on the school oval to raise money for new school facilities.
As next weeks annual Mandurah Christmas Pageant rolls closer you might start to think about where you'll be parking and where the prime viewing will be.
As a fundraising initiative staff at Mandurah Primary School will be charging a $5 fee to park on their school oval at Hackett Street.
The money will go towards paying for permanent shade structures, and the parking will be monitored for the duration of the parade.
The carpark will be open from 5 until 9:30 on Tuesday evening.
The school said the same system will apply during Crab Fest weekend, but the fee will increase to $10.
Mandurah Terrace will be closed from 5 that afternoon as the parade makes its way down the foreshore a little later.
The parade takes a new path this year, starting on Hackett Street before then turn left onto Mandurah Terrace from the Smart Street Mall.
The new bridge will be open to traffic, with the parade giving it a miss due to all the roadworks.
Forty floats have been confirmed for this year's pageant, which kicks off from 6 o'clock on December 12.