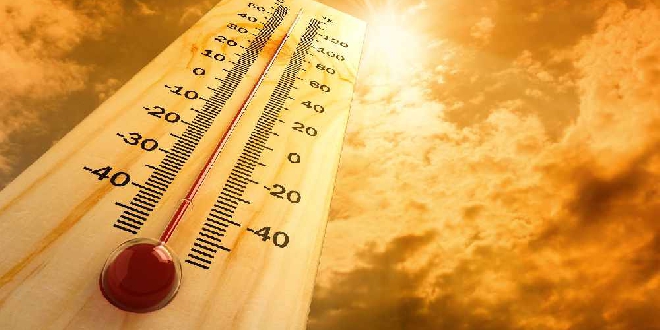 PIC: File
Mandurah is forecast to hit 38 degrees today, the hottest start to December on record.
The hot weather is due to a trough forming in the north of WA, which is travelling down the coast.
Rockingham is set to hit 39C and Perth 40C.
Temperatures are set to stay in the mid-30s until Saturday.
Mandurah forecast:
Wednesday: Min 21C, Max 32C
Thursday: Min 21C, Max 33C
Friday: Min 22C, Max 35C
Saturday: Min 20C, Max 27C
Sunday: Min 19C, Max 27C
Monday: Min 17C, Max 29C
Rockingham forecast:
Wednesday: Min 21C, Max 35C
Thursday: Min 21C, Max 35C
Friday: Min 23C, Max 37C
Saturday: Min 18C, Max 28C
Sunday: Min 16C, Max 29C
Monday: Min 16C, Max 32C
Some hot conditions are being predicted for the next few days for much of #WA. The extent of the heat is seen in this animation. #Perth is expecting to see 40°C tomorrow and Friday, but much cooler on Saturday (28°C) https://t.co/rJJdk9eh8J pic.twitter.com/87fulVuY91

— Bureau of Meteorology, Western Australia (@BOM_WA) December 2, 2019