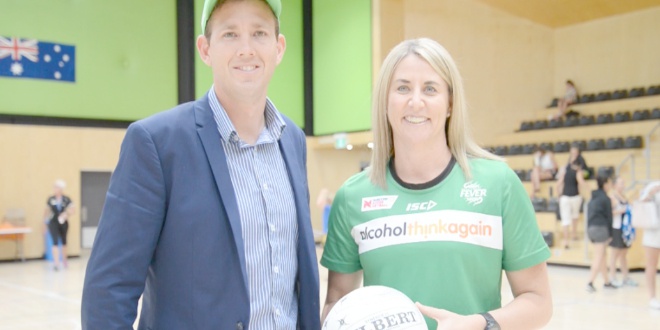 PIC: Supplied
West Coast Fever will host The Queensland Firebirds for a pre-season match in Mandurah.
Netball fans can see West Coast Fever take on rival side Queensland Firebirds in a Mandurah pre-season match next year.
The City of Mandurah and West Coast Fever have partnered up for the Suncorp Super Netball side to travel south in February.
Fever's loyal regional supporters will also be rewarded with a Community Clinic and Open Training Session, ahead of the clash with the three-time National League champions.
The match will take place on Sunday February 25 at the Mandurah Aquatic and Recreation Centre.
Head Coach Stacey Marinkovich said the Fever are excited to come down our way.
"As a club we need to play more pre-season games and we needed to reach the broader community of netball," Marinkovich said.
The club made the announcement today alongside Mandurah Mayor Rhys Williams, who said the match was a great opportunity to promote elite women's sport.
"What's really great is that young girls and netball players in Mandurah will have the chance to see their favourite players and role models in action."
The match is result of a $15,000 grant from the latest round of the Country Sport Enrichment Scheme funding under the McGowan Government.