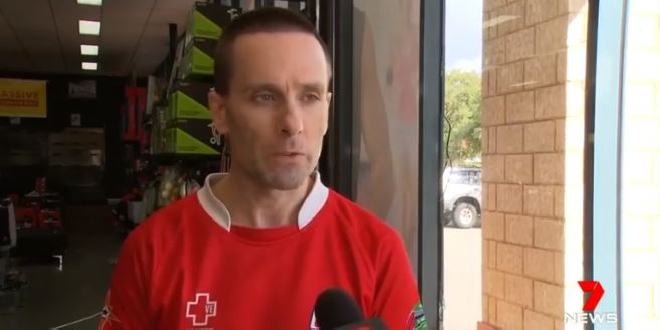 A Mandurah sports store owner says he is "devastated" after his business was targeted by thieves twice in one week.
Sportspower Mandurah on Gordon Road was ram raided in the early hours of Tuesday, July 2.
The offenders got away with over $50,000 of stock.
"They literally devastated us," Owner Hayden Burbidge said.
"As we got into the count we realised just how much stock had been taken".
At 12.30am on Monday, a group of teenagers smashed their way into the store using a sledgehammer.
They stole thousands of dollars worth of clothes and fled on two motorbikes.
Mr Burbidge said their age is concerning.
"To have a ten or 13-year-old roaming around at midnight with sledgehammers breaking into stores...that's a massive red flag for our society right now and where our town is at," he said.
Mandurah Tackle World was also targeted on Monday morning.
Two masked offenders used a vehicle to force their way into the store.
They then filled up a wheelie bin with tens of thousands of dollars worth of fishing equipment.
Rebel Sport on Pinjarra Road was also broken into.
Mandurah Police are investigating if the incidents are linked.