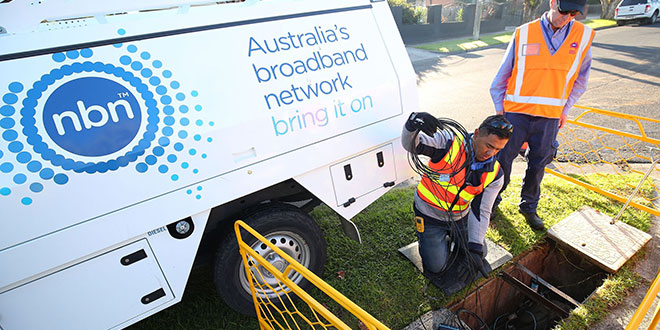 PIC: nbnco.com.au
The National Broadband Network is being blamed for a big increase in complaints to the Telecommunications Ombudsman with Mandurah the number one hot spot in WA.
A record number of West Australians complained to the Telecommunications Industry Ombudsman last financial year.
A new report out today by the industry's watchdog show Mandurah residents lodged 469 complaints with Hamilton Hill also making the top 10 list with 332 complaints about their phone and internet providers.
A total of 13,623 complaints were received from WA - up by almost 50 per cent on the previous year.
The report does not detail the number of NBN complaints from WA but almost 27,200 Australians complained about services delivered over the NBN which is an increase of 160%.
More than 11,000 complaints were made about connection delays, while about 16,000 complaints were received regarding faults.
Telecommunications Ombudsman Judi Jones said people expect to be able to connect whenever they want.
"We rely on technology to be connected socially, to study and to run businesses.
NBN spokesman Tony Brown said they have improved fault detection technology and are taking steps to roll-out the network as smoothly as possible.
"When you're adding that many subscribers and building a network as fast as we are, unfortunately some issues will occur but we are working to fix those problems."
TOP COMPLAINT ISSUES in WA: