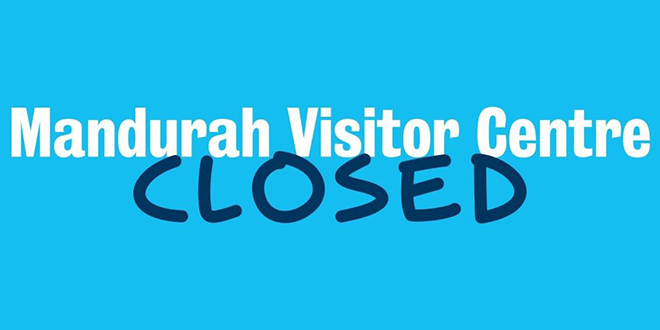 PIC: Supplied.
Read the statement from Visit Mandurah.
Following the recent implementation of social distancing measures, the Mandurah Visitor Centre will close with immediate effect until further notice.
We are still here to assist you with your enquires via phone, email and website. Please call (08) 9550 3999 to speak with one of our friendly Visitor Servicing staff members, or email visitor@visitmandurah.com

As the COVID-19 situation continues to evolve we will aim to keep you updated through our channels. To stay connected please follow our Facebook Page and/or email us for more information.
We will be contacting all our partners directly this week to discuss existing bookings, consignment and merchandise stock and potential support through recently announced government stimulus packages.

We thank you for your ongoing support of the Mandurah Visitor Centre and look forward to welcoming you back when the time is right.