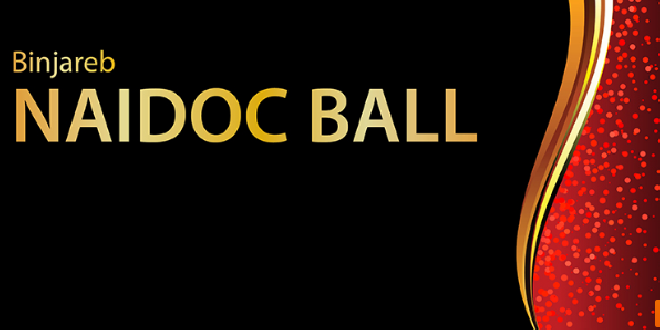 PIC: City of Mandurah
For the first time in Mandurah, a NAIDOC Ball will be held as part of the City's NAIDOC Week celebrations from July 2-9.
Mayor Marina Vergone said the City of Mandurah is proud to be involved in NAIDOC Week and excited to introduce the NAIDOC Ball for the first time in Mandurah.
"NAIDOC Week is a significant event for our community and by working with local Aboriginal people to make this event possible, our community is able to learn, experience and celebrate the history of Aboriginal and Torres Strait Islander people," she said.
"Working together with our Aboriginal community brings realisation of the importance of positive change and to nurture our bonds and relationships."
The community is encouraged to secure their tickets for Mandurah's first Bindjareb NAIDOC Ball on Friday, July 7 from 6pm at Bendigo Bank Stadium.
This formal 18+ event is one of the most anticipated events on the NAIDOC calendar with tickets to the ball including a three-course dinner and an exciting line-up of entertainment and dancing.
Tickets are $60.
NAIDOC Week celebrations kick off with the annual NAIDOC walk, beginning at the Eastern Foreshore from 3.45pm, where the community is invited to walk together and share local Aboriginal stories.
Upon reaching the Mandjar Square, a Welcome to Country, flag raising, Aboriginal dancing and the official Bindjareb NAIDOC opening will be held at the Mandurah Performing Arts Centre (MPAC).
From 5pm onwards, community members are invited inside MPAC for the 2017 Bindjareb Art Awards, experience the taste of Aboriginal foods, sausage sizzle, children's activities and performances by Gina Williams, Maditjitil Moorna Choir and Phil Walley-Stack.
On Monday, July 3, the Mandurah community is invited to join this year's free Bindjareb NAIDOC Week celebrations on Mandurah's Eastern Foreshore, which will include a walk, Aboriginal dancing and a taste of cultural foods.