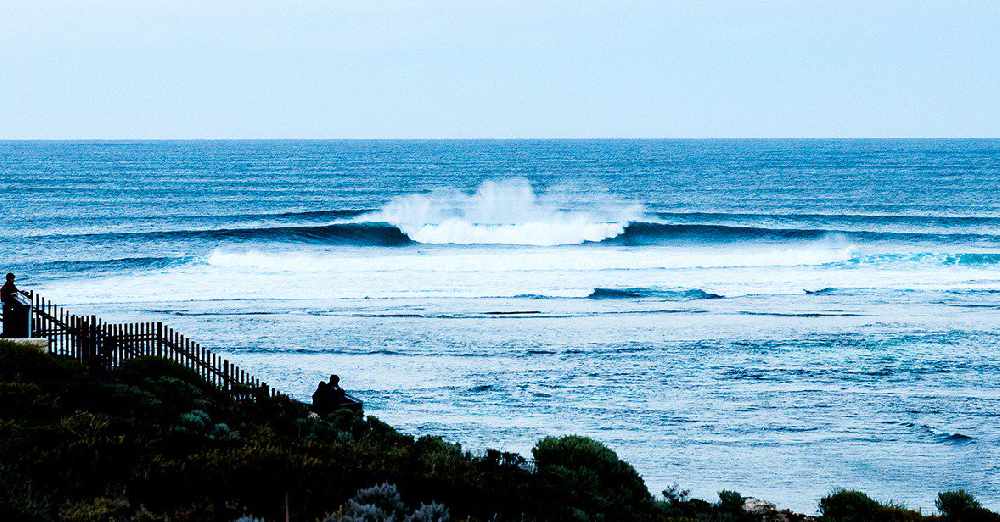 The Margaret River Pro has been cancelled amid shark fears. PIC: World Surf League
The Margaret River Pro has been cancelled in the wake of two shark attacks in the State's south west.
The World Surf League made the decision after two separate attacks at nearby Gracetown on Monday.
The surfing event was suspended on Tuesday due to poor conditions, but in a statement on Wednesday morning World Surf League CEO Sophie Goldschmidt said the competition could not continue amid safety concerns.
"The WSL puts the highest premium on safety. This cannot be just talk, and it cannot be compromised. Surfing is a sport that carries various forms of risk, and is unique in that wild animals inhabit our performance environment," said Goldschmidt.
"Sharks are an occasional reality of WSL competitions, and of surfing in general. Everyone associated with our sport knows that. There have been incidents in the past -- and it's possible that there will be incidents in the future -- which did not (and will not) result in the cancellation of an event. However, current circumstances are very unusual and troubling, and we have decided that the elevated risk during this season's Margaret River Pro has crossed the threshold for what is acceptable.
"We are painfully aware that this decision will have commercial ramifications for the local community, and will disappoint some of our partners, fans and athletes. We sincerely regret that.
"We appreciate that not everyone will agree with this decision, but hope that they will respect it. Athlete safety will always be our absolute priority and we thank the local community, our partners and our surfers for supporting the decision."
A difficult decision, but surfer and staff safety are paramount to the @WSL . The situation in Margaret River is unique right now w/ the presence of actively aggressive sharks in the area as well as beached whales. Thanks to our partners, surfers and community for understanding. https://t.co/MwA9ACIrlG

— Sophie Goldschmidt (@sogoldschmidt) April 18, 2018