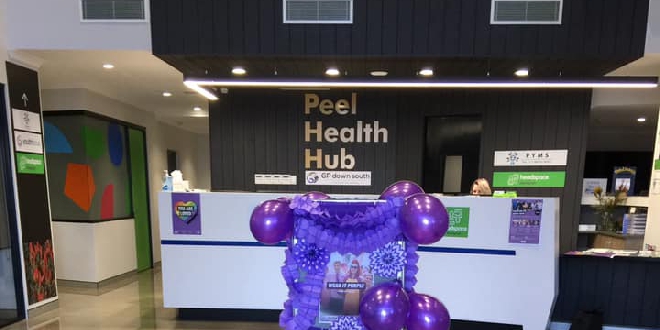 An alcohol and other drug service for young people and adults will open in the Peel Health Hub under a re-elected McGowan Government.
The McGowan Government has committed to expand Mandurah's drug and alcohol treatment services if they are re-elected in the upcoming election.
The Peel region's Community Alcohol and Other Drug Integrated Services will be expanded to allow more people to access treatment faster.
A Next Step Drug and Alcohol Service will also be established in Mandurah and a fully integrated alcohol and other drug service for young people and adults will open in the Peel Health Hub.
The expansion will provide nine additional frontline staff, alcohol and drug support and training for frontline staff in Peel and Rockingham hospitals, and more addiction medicine consultants.
The McGowan Government has also committed to establish a new $39.7 million drug assistance centre in the Perth CBD which will provide immediate help for people and families experiencing a crisis due to methamphetamine and other drug use.
The Immediate Drug Assistance Coordination Centre (IDACC), which could be operational by July 2022, will include a drop-in hub and short-term beds, which will allow individuals accessing the service to 'crash' and recover for up to 72 hours, while brief intervention, harm reduction information and warm referral to social and other services is provided.
It will be Australia's first 24-hour drop-in service.
A $12.2 million alcohol and drug treatment service will also be expanded to Bunbury Regional Prison.
The 24-bed facility will offer dedicated treatment within a therapeutic community, providing addiction treatment and support to improve mental and physical health and reduce the chance of reoffending.
"Our WA-first drug treatment prison model will expand into Bunbury Regional Prison – cutting the cycle of addiction and incarceration and giving people a genuine pathway to get their lives back on track," Premier Mark McGowan said.
It is expected to be operational by the end of 2022.