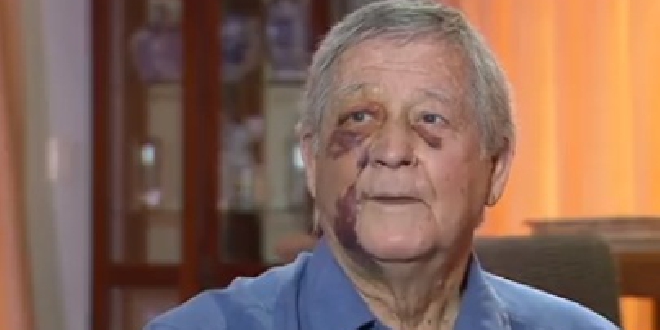 A 75-year-old man who was attacked while sitting in his car in Meadow Springs is warning others to lock their doors after two young men punched him several times in the head.
Mandurah detectives are investigating Friday night's attack in Jester Parkway where an elderly man was waiting for his son to come out of a house .
An unknown man approached the vehicle, opened the driver's door and punched the victim to the head before demanding money and punching the man several more times.
The 75-year-old man said the door was ripped open and a voice said can I have $5 mate.
"I was sitting on my wallet and still had the safety belt on and of course, was struggling to get my wallet out because I was actually trying to give him some money."
The man's wallet or mobile phone wasn't taken but the offenders did grab his keys.
"As soon as they heard the door open at the house they took off with the keys."
The victim said he's nervous and worried that these sort of things can happen so easily and is urging others to lock their cars.
"Even at the traffic lights or if they're sitting waiting for someone at a store.
"They should have that car locked all the time because this seems to be a nice new habit that these anti-social people have."