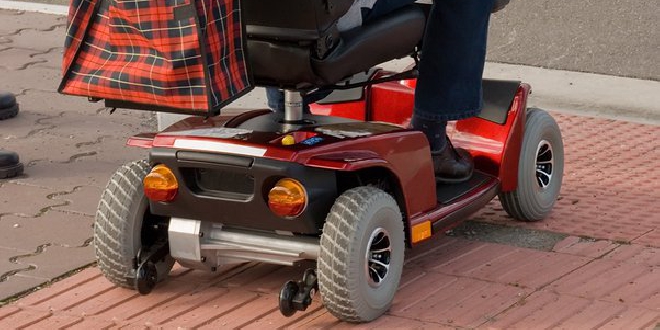 PIC: File
Four new mobility scooter charging stations are now available in the City of Rockingham.
The recharge points allow users of alternative forms of transport, like mobility scooters, to recharge their batteries at various locations.
The new charging points are located at Rockingham Centre, with two points available near Target and two charging points near Specsavers.
The charging stations were installed by Vicinity Centres and are part of a wider RECHARGE Scheme network across the City, which also includes a charging point at the Autumn Centre.
City of Rockingham Mayor Barry Sammels said the additional recharge points would give users of alternative forms of transport the freedom to travel further.
"The new recharge points are a fantastic addition to the community and will give mobility scooter users the opportunity to travel further distances without the fear of being stranded with a flat battery," Mayor Sammels said.
"Users of the RECHARGE Scheme charging points in other locations have reported that they feel increased safety, social connection and improved wellbeing. This will be of particular benefit to seniors who are keen to leave their homes and connect with the community more often.
"The City is pleased that Vicinity Centres recognises the importance of providing these free charging stations for mobility scooter users to give them the peace of mind that they can charge their equipment if the need arises."
The RECHARGE Scheme provides a national database of locations where electric mobility scooter users can safely charge their mobility vehicles.
To view other RECHARGE Scheme locations across WA and Australia visit www.rechargescheme.org.au