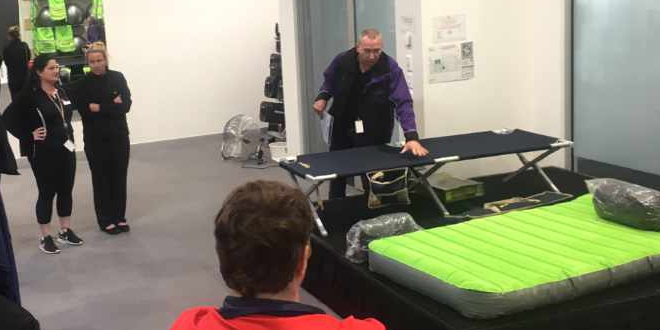 PIC: Supplied
An emergency walk-through exercise has been held at the Mandurah Aquatic and Recreation Centre to see how the redeveloped facility would be used as a welfare centre in a crisis situation.
More than 20 emergency response agencies including the City of Mandurah, WA Police, Department of Fire and Emergency Services, Peel Health Campus, Australian Red Cross, St John Ambulance and surf lifesaving clubs were involved
Many of the Local Emergency Management Committee members have firsthand experience assisting at the Murray Leisure Centre during the Waroona-Harvey bushfires in 2016.
The MARC is one of four nominated welfare centres in Mandurah, which would be jointly run by the City of Mandurah and Department of Communities in an emergency.
Chief Executive Officer Mark Newman said the work the City does with its emergency service partners is vital to ensure it is prepared to protect the community.
"We are fortunate to have a dedicated Emergency Management Team working with all levels of government and agencies to create emergency plans and build resilience within the community.
"This recent exercise is an example of how the local team are preparing themselves and our community for a successful and safe response to an emergency situation."
The City's Local Emergency Management Plans are available at mandurah.wa.gov.au.