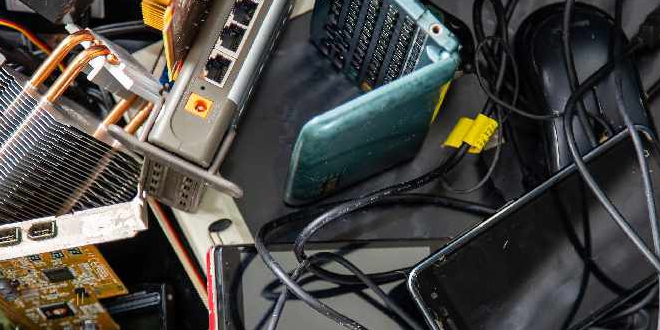 PIC: BigStock
$1 million of State Government funding will go towards nine initiatives across WA in the hopes of diverting 1,000 tonnes of e-wastes annually from landfill.
The City of Rockingham has received $80,000 to go towards their e-waste recycling and reuse program at the Millar Road Landfill Facility.
Curtin University, CSIRO and Epichem will share in $600,000 for research and development programs that will support new and innovative solutions to process collected e-waste and reduce the amount of e-waste ending up in landfill.
A further $320,00 will be shared between Total Green Recycling, Marlpa Waste Logistics, Shire of East Pilbra, Western Australian Local Government Association and the City of Bunbury in an effort to increase the volume and range of e-waste collected for recycling.
Innovation and ICT Minister Dave Kelly said the McGowan Government continues to demonstrate they can establish a greener future and grow the economy at the same time.
"The nine initiatives funded through the WasteSorted e-Waste Grants will not only divert hundreds of tonnes of recyclable waste from ending up in land fill, but will also create jobs for Western Australians.
The WasteSorted e-Waste grants support the WA Waste Avoidance and Resource Recovery Strategy 2030 objectives - to avoid waste, recover more value and resources from waste, and protect the environment from the impact of waste.
Environment Minister Stephen Dawson said tackling e-waste, which is one of the fastest growing waste streams, is a challenge for governments globally and so we're proud to see Western Australian businesses, local governments and authorities rise to the challenge.
"This initiative saw over 50 applicants, indicating the growing interest in WA's recycling industry which will continue to expand in years to come," he said.
"The selected projects will support the recover of high value material, while diverting materials which may have presented risks to human health and the environment if not disposed of appropriately."