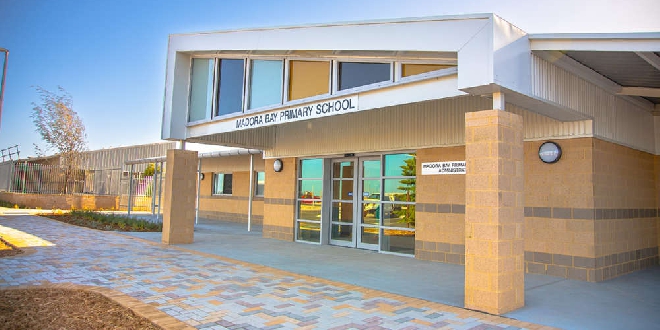 The brand new $25.8 million Madora Bay Primary School has officially been unveiled.
The school is the first in the suburb of Madora Bay and can accommodate 650 students from Kindergarten to Year 6.
There is a dedicated Kindergarten and Pre-primary block, administration block with dental therapy facilities, two double-storey general classroom blocks, an inclusive education classroom, art and science room, a library and staff room.
Facilities also include a conference room, covered assembly block with music room and canteen, an oval, hardball courts, cricket nets and car park.
The school currently has 128 students in Kindergarten to Year 6 with enrolments expected to increase.
"The project is part of our significant $1.5 billion infrastructure program to deliver better public schools across Western Australia," Education Minister Tony Buti said.
"Not only are the facilities first class, but outstanding staff have been employed, making this school a very special place for the local community."