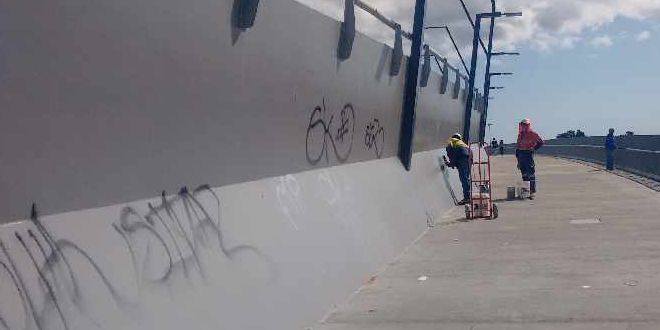 Clean-up crews were sent to the new Mandurah bridge pathway after a graffiti attack.
Vandals used spray cans to graffiti almost the entire length of the new Mandurah bridge wall between Mary Street and Mandurah Terrace.
It's believed to have happened sometime early last week with clean-up crews called in and taking until Friday to remove the last of the graffiti.
The vandal attack is the first on the facade of the bridge since it opened to pedestrians and cyclists last month.
The City of Mandurah said it is investigating CCTV options in the bridge precinct.