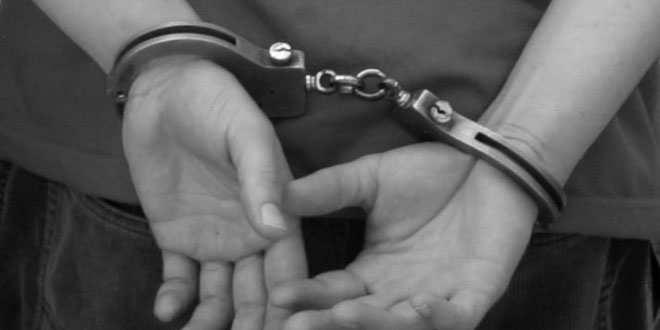 A Parmelia man has been arrested after he allegedly dragged a woman out of her car by her hair before stealing the vehicle.
The 28-year-old man also allegedly attempted to start a motorcycle that was parked at a car park on Moore Street in Perth last night, damaging the ignition switch.
He then allegedly stole sunglasses from another motorcycle in the car park before walking away.
About 10 minutes later, the man allegedly walked across Moore Street to a parked Hyundai Getz and attempted to open the driver's door.
The driver locked the doors and the man allegedly hit the driver's side window with his hand several times.
The man continued walking along Moore Street before allegedly opening the driver's door of a Volkswagen Polo that was stopped at boom gates.
Police allege the man pulled the female driver, aged in her 60s, out of the car by her hair, before driving away in her vehicle.
Around 10.35pm, the man was caught hiding in the backyard of a home in Balga by Police Dog Jack.
He has been charged with two counts of breaching a VRO, one count of stealing, one count of stealing a motor vehicle, one count of attempting to steal a motor vehicle, one count of aggravated robbery and one count of trespass.
The man is due to appear before the Perth Magistrates Court today.
Inquiries are ongoing and anyone with any information relating to this investigation is asked to call Crime Stoppers on 1800 333 000 or report online at www.crimestopperswa.com.au.