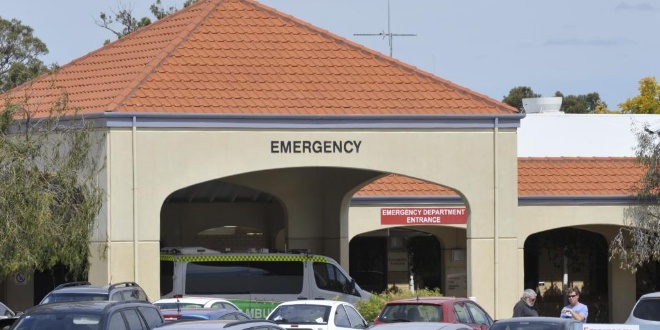 PIC: File.
Upgrades to the emergency department at Peel Health Campus will recommence this month after being paused as part of the State's COVID-19 pandemic preparations.
Construction work on the emergency department is part of a $10 million funding commitment for Peel Health Campus by the State Government. Other improvements include an expanded car park, overhauled nurse call system and increased security.
Residents in the Peel region will benefit from the upgraded emergency department, which will assist with patient flow, enhance patient confidentiality and privacy, and improve overall patient comfort and satisfaction.
The expansion includes:
• a new fast-track area to improve patient triage;
• new holding bays designed for more privacy for patients awaiting inpatient admission;
• reconfiguration of the existing triage area to facilitate early senior medical review and to improve patient privacy and comfort;
• redesign of the emergency department waiting room; and
• additional beds to the short-stay unit to further streamline patient flow from the emergency department.
The building work will be carried out by Western Australian business, Devlyn Construction. An estimated 100 subcontractors, including subcontractors from the Peel region, are expected to be employed on the project.
The upgrades are expected to be completed early next year.