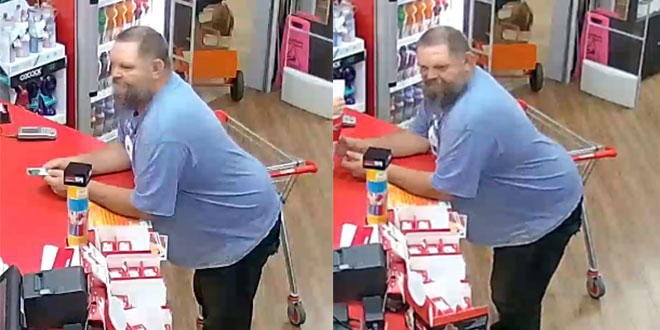 PIC: Supplied
Pinjarra Police are investigating a confidence trickster that is preying on busy retail outlets to perform a 'sleight of hand' confidence trick that has the store out of pocket $50.
The offender enters the store and hands over $50 to purchase a small item. He then hands over a smaller note, requesting the original $50 back. He conceals the $50 and engages the staff member in conversation and asks for his $50 back, showing his empty wallet to prove the note was not returned.
The staff member then hands over another $50 note.
At one of the stores the offender was seen leaving in a grey Ford Falcon with a number plate WEND1E – or similar. It is believed the number plate is false.
The offender is described as a light skinned male, large build, short light brown / greying hair and full beard in his late 40's to late 50's.
Anyone who recognises this man or may have information relating to the incident is asked to call Crime Stoppers on 1800 333 000 or make a report online at www.crimestopperswa.com.au