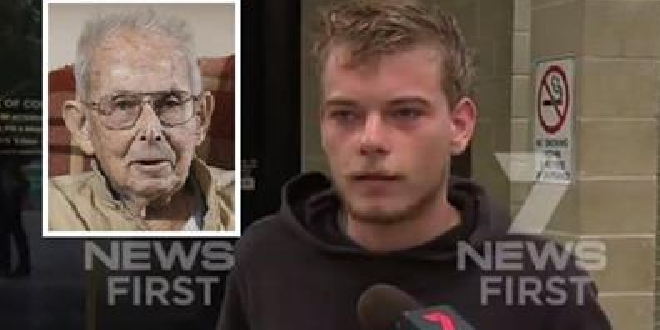 PIC: 7 News
A Pinjarra thief has apologised for stealing a war veteran's wallet after pretending to want a glass of milk to get into the 94-year-old man's home.
Jamie David Brown pleaded guilty to stealing the wallet and said sorry outside court on Tuesday.
The 21-year-old asked Ernie Haynes for a glass of milk and while inside his home took his wallet that was sitting on a bench.
It wasn't until the next day that the 94-year-old man noticed his wallet was missing and contacted police.
The court heard there was $1000 in the wallet and not $1500 as originally feared.
Jamie Brown told Seven News he knows what he did is disrespectful.
"If I had a job, I'd pay him back you know."
Brown will be sentenced in December.